Design company NBBJ, the firm behind the London Underground moving walkway proposal and a solution to the capital's housing crisis, is now proposing the creation of ice rinks on the Thames.
The "Frost Flowers" concept involves submerging a circular disc in the river then lifting it back out again to freeze.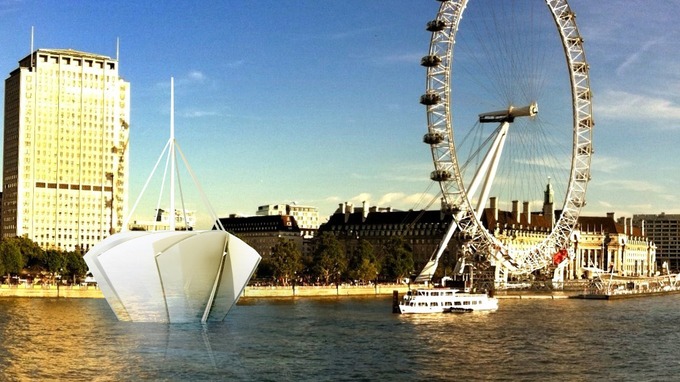 The discs could then host ice skating, markets, food stalls, events and exhibitions.
Frost Flowers would be based on London's bustling South Bank.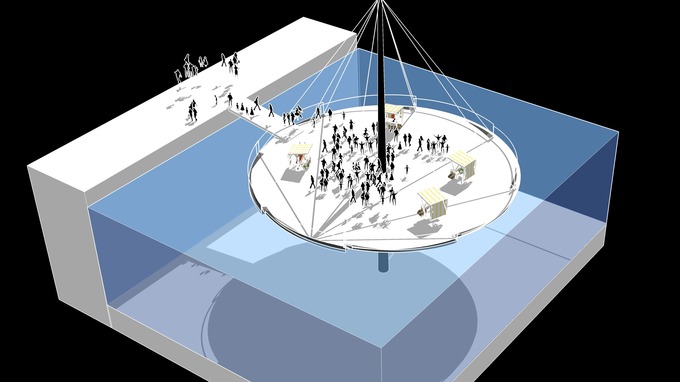 Christian Coop, design director of NBBJ, said: "New space is now desperately needed, and accordingly we looked to our heritage to find one possible solution."
NBBJ say: "For centuries until the early 1830s, when the original London Bridge limited the flow of the river and caused it to freeze over for large parts of the winter, the Frost Fair was a reoccurring citywide celebration."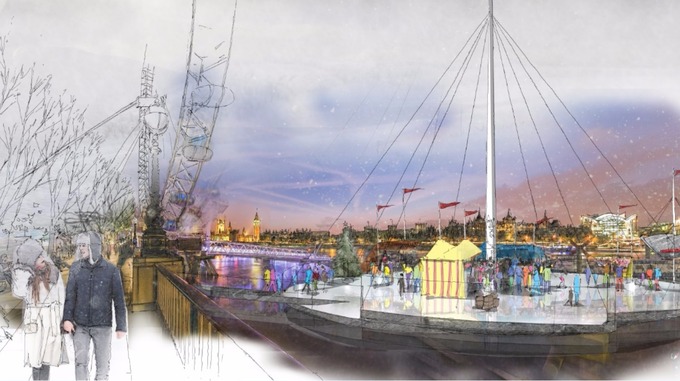 Images via NBBJ