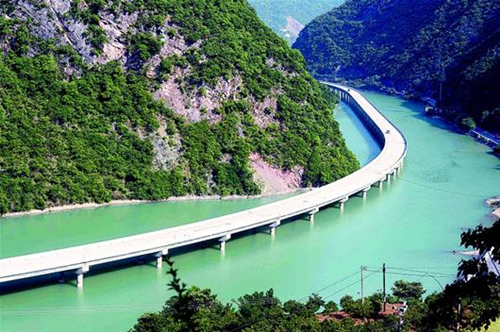 The government of Hubei Province in central China has devised an unusual solution to the problem of running a road through mountainous terrain.
It wanted to link the town of Gufuzhen in Xingshan county to the main highway running between Shanghai and Chengdu in south-western China.
Before, the journey took an arduous hour through mountain roads.
But by building a new road on a bridge that runs 10.5km down the middle of the Xiangxi River, they were able to cut the journey to 20 minutes.
The solution cost $71m, and avoided the need to build tunnels along the route, Hubei authorities said, claiming this minimised the environmental impact of the road.
They're calling it China's first "river highway", and hope it will draw tourists to experience driving down a river.
Photograph: Building the road down the length of the river was preferred to digging tunnels (People's Daily/www.news.cn)