Dutch and German architecture firms KCAP and Cityförster have designed a new cultural district for Bratislava, Slovakia in conjunction with client Immocap, which owns the land.
The project is called New Istropolis – Istropolis being the Greek translation of Bratislava – and will be located around Trnavské mýto in the north of the city.
An event hall, able to host three different events simultaneously, will be built to accommodate both concerts and congress. It will have a capacity of 3000 seats, or 5000 with an audience seated and standing.
Described as a unique "in-the-round seating configuration" by KCAP, the hall's design will bring the audience close to the performers on stage.
The area will also contain a park with a promenade, fountains and cycle paths.
A public square will host community events such as seasonal markets.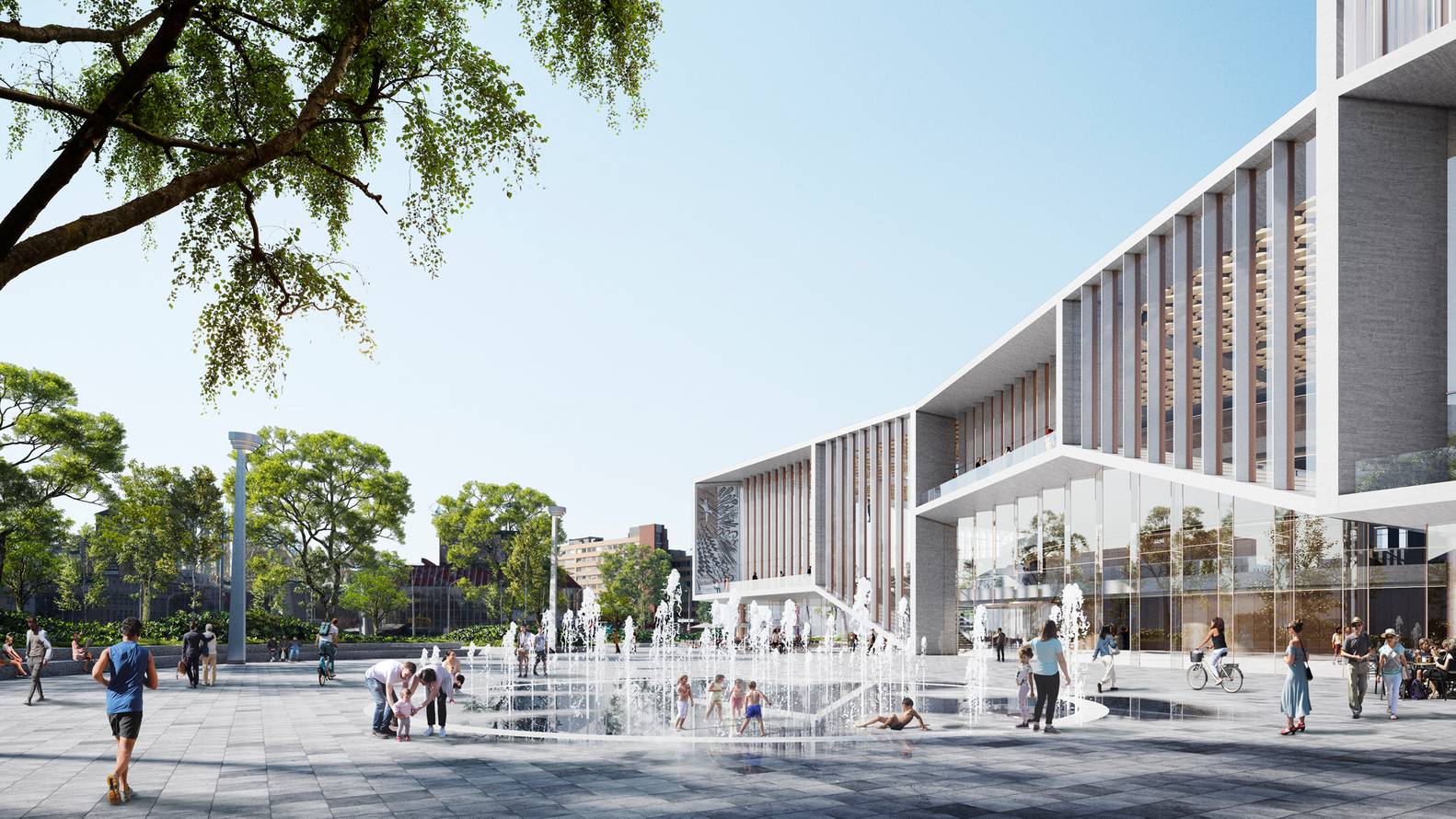 Martin Sobota, Cityförster partner, said: "We are also proud to contribute to a future-proof, more livable Bratislava. Not only on the level of the project – where pedestrians, cyclists and green spaces take pride of place – but also on a larger scale.
"The location is extremely well connected within the city, a true transport hub, and it is very sustainable to add this wide array of functions to such an accessible place."

Jeroen Dirckx, KCAP partner, said: "We hope that New Istropolis will host memorable events for a broad audience, that it will become a much loved destination where people meet and that inspires. It should become a cultural catalyst."
Martin Å ramko, Immocap's chief executive, said: "We have worked on the New Istropolis vision for two and a half years, and we're proud to present a project that will improve Bratislava residents' quality of life in many ways.
"Our vision turns the dysfunctional zone in Trnavské mýto into a lively district full of culture, greenery and public spaces."
Images courtesy of Cityförster and KCAP