A competition to masterplan a 70ha development in Hamburg, northern Germany, has been won by local architect Kunst + Herbert together with Rotterdam-based KCAP Architects & Planners.
The competition, which was looking for designs for a "Garden City of the 21st Century", had a shortlist of six international participants.
The site in the Harburg district to the south of the city is being developed by an urban planning body called the International Building Exhibition Hamburg into a suburb of 2,200 apartments.
Some 100,000 square metres of space will be used for small production industries and almost 200,000 will be used for landscaping. Housing will be located at the centre of the development, with "fingers" of greenery leading to it.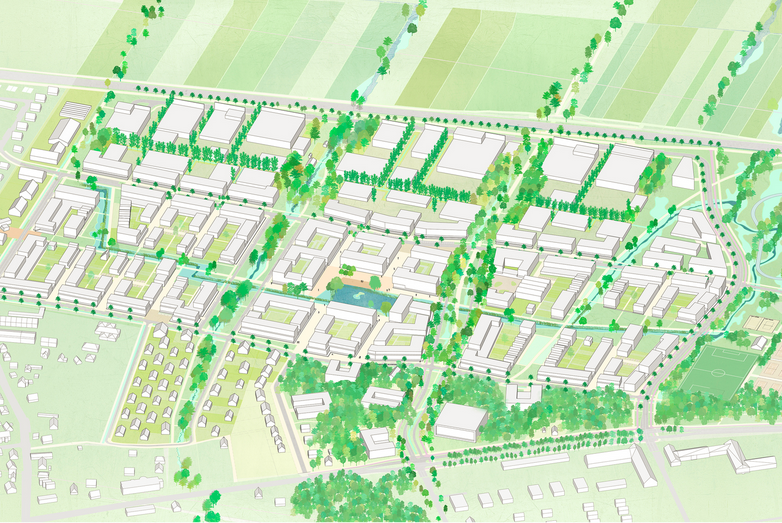 A small centre with a school and an artificial lake will be linked with the surroundings through a boulevard, which will act as the main access route. The lake is part of the "green-blue" connection, a network of countryside and waterways that will connect the landscape with the housing.
KCAP notes that "rainwater and energy management on district levels are key elements of the concept, next to social and urban sustainability".
Kees Christiaanse, a partner in KCAP, said: "The connection with the landscape is the starting point for our design. We consider this functional mixture as an opportunity for the Fischbeker Reethen area and as a paradigm for the peripheral development of cities."
Images via KCAP