Work on the 25,000 sq m headquarters for the International Olympic Committee (IOC) has been completed in Lausanne, Switzerland.
Bringing 500 IOC employees together in the same building for the first time, the project, designed by Danish architect 3XN, is inspired by the values of "movement", "flexibility" and "sustainability".
Clad in an undulating façade, the structure will appear different from all angles, and the interior is designed with few structural elements to create an open and adapatable working environment.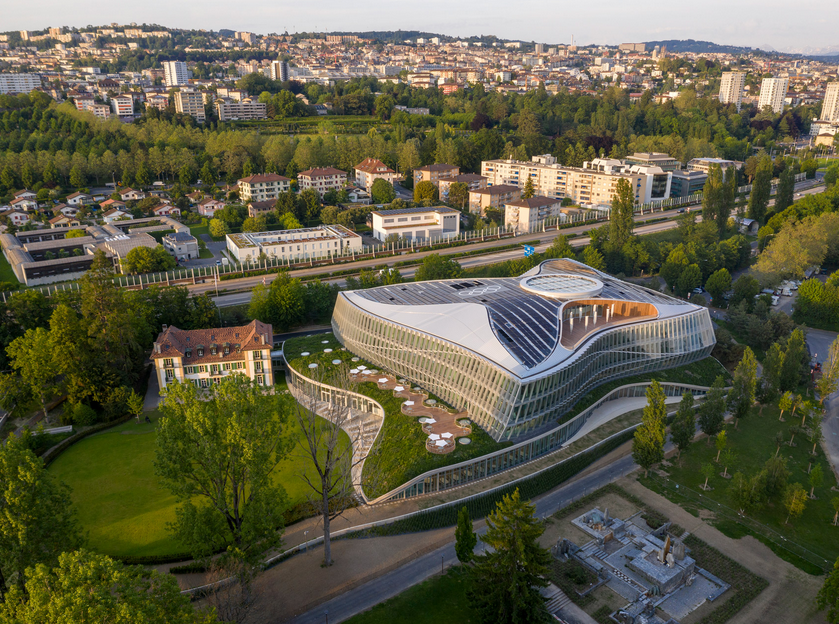 A circular "Unity Staircase" links all floors inside the building, the design of which references Baron Pierre de Coubertin's Olympic Rings.
The headquarters are located within Louis-Bourget Park adjacent to an 18th century castle, Château de Vidy, on the shores of Lake Geneva.
The building has a green roof, solar panels, low flow taps, and rainwater capture.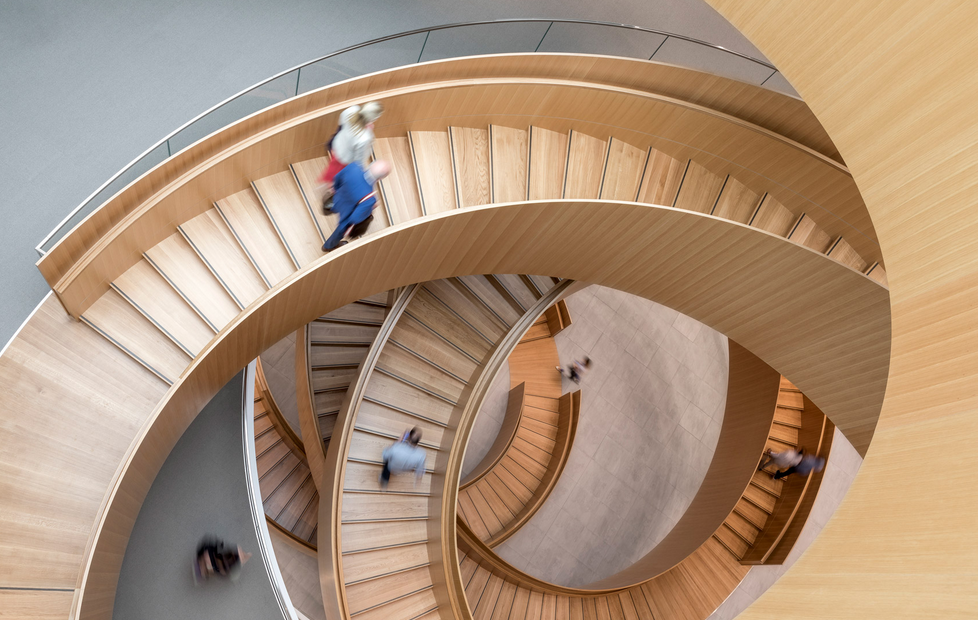 Jan Ammundsen, 3XN's head of design, said: "In recognition of the symbolism of the Olympic Games and needs of the organisation, we designed the new IOC Headquarters around three key elements: movement, flexibility and sustainability."
Christophe De Kepper, IOC executive board member, said: "The IOC Session was presented today with an architectural project that will allow the IOC to benefit from a modern, functional and sustainable working environment.
"At a time when we are speaking about the future of the Olympic Movement with Olympic Agenda 2020, Olympic Unity House is a bridge between the roots of the IOC in Lausanne and our vision for the future."
Images courtesy of 3XN