14 October 2013
A Chinese company has signed a memorandum of understanding to fund a stalled, $4bn, 15-tower apartment project in New York.
Shanghai-based property developer Greenland Holdings Group will buy a 70% stake in the project from Forest City Ratner, the original company which was supposed to complete construction this year but failed due to high costs, The Wall Street Journal reports.
Located in the Atlantic Yards site in Brooklyn, the major residential project will comprise 15 tower blocks over 22 acres and office and retail space.
Greenland's chairman Zhang Yuliang said Atlantic Yards was "about more than Brooklyn and New York", adding: "It is about how we build sustainable, well-designed housing to meet the needs of diverse groups of people."
However, since the project's conception over a decade ago, only one tower out of the planned 15 has been built.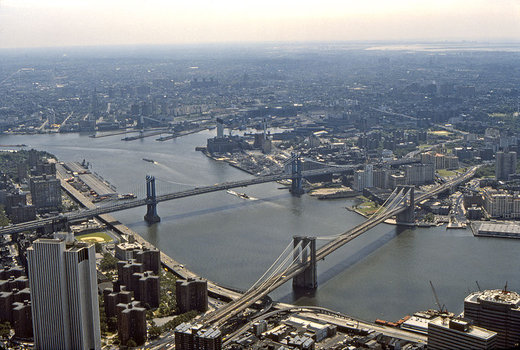 Brooklyn has over 2.5 million inhabitants and is the most populated district of New York (Credit: Tequask/Wikimedia)
If the deal with state-owned Greenland goes through, it will be the largest American commercial property development ever to receive major backing directly from a Chinese company.
China has been encouraging its companies to go abroad in an effort to boost the country's foreign exchange reserves.
China Vanke, the largest Chinese developer, is involved in developing two condominium towers in San Francisco and this summer Greenland announced it was putting up $1bn for a residential project in downtown Los Angeles.
Greenland's latest investment in American real estate will add to the $1.7bn China has already spent on U.S. properties this year.
This figure is a giant leap from 2008 when China invested a mere $22m, according to property-data firm Real Capital Analytics Inc.