The New York performing arts school where Kevin Spacey, Robin Williams and Christopher Reeve learned to act is hoping to do the same for the budding thespians of China. The Juilliard School for the Performing Arts is to open in a purpose-built campus in the northern port city of Tianjin.
The school, which is carrying out an "ongoing expansion into Asia", will open at the Yujiapu Pilot Free Trade Zone. The aim is to create a "centre for performance, practice, and research, as well as interactive exhibitions and communal spaces".
When complete the campus "will be an international hub for artists of all ages and abilities as well as the only performing arts institution in China to offer a US-accredited master's degree".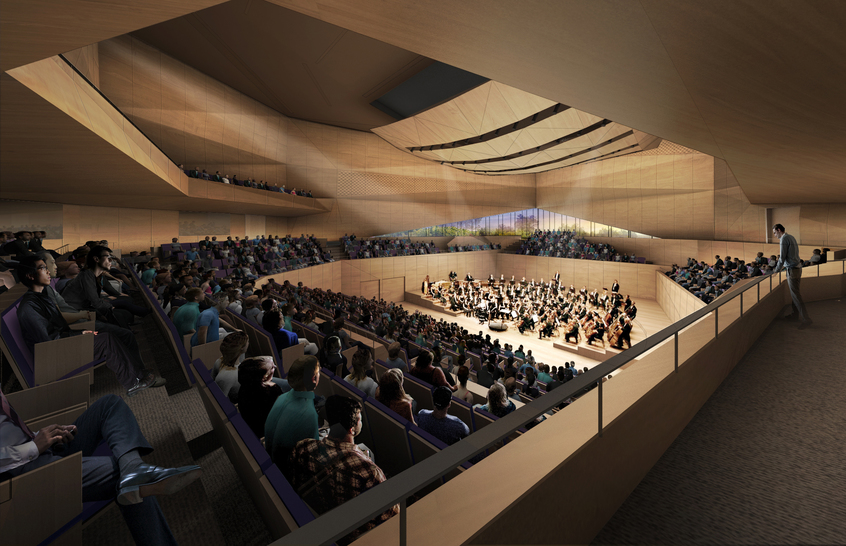 The building was designed by New York firm Diller Scofidio + Renfro. Charles Renfro commented: "In planning this facility, we wanted to capture the spirit of Tianjin while creating an architectural connection to Juilliard's home campus in New York City."
The Tianjin Juilliard School is adjacent to a new high-speed rail hub, one hour's ride from Beijing's South Rail Station, so the campus will be accessible to people living and working in the Beijing-Tianjin area.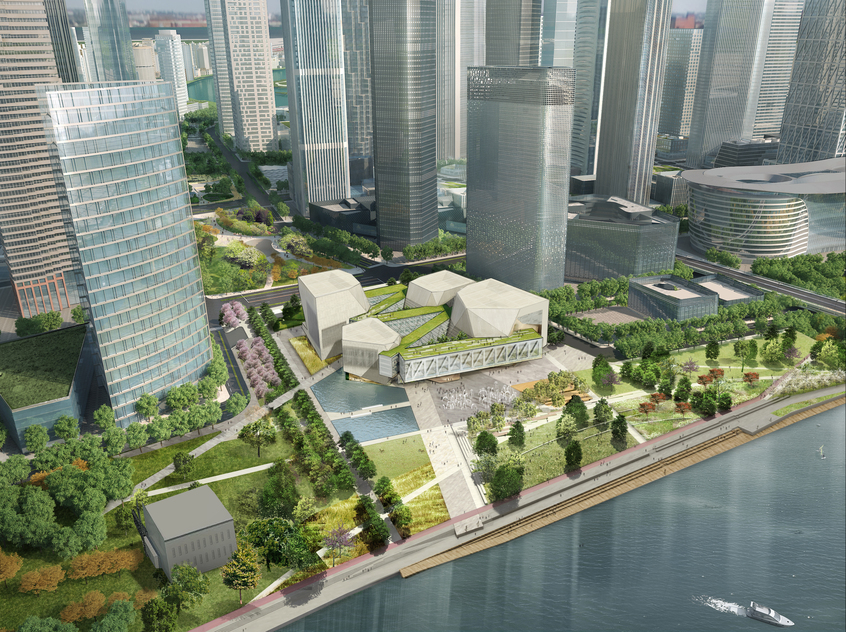 Joseph Polisi, president of Juilliard, said: "For more than a century, Juilliard has provided the highest calibre of performing arts education to talented young musicians, actors, and dancers.
"We look forward to continuing this tradition of excellence in Tianjin while deepening ties between China and the US through artistic collaboration."
Juilliard first announced its plan for a Tianjin campus in 2015; the school is scheduled to open in 2019.
Images courtesy of Diller Scofidio + Renfro