New York-based architect ODA, together with Dutch companies Braaksma & Roos Architectenbureau and West 8, has been selected to design a restoration of Rotterdam's historic post office, and add a 150m tower to the site.
Originally built in 1916, the Postkantoor is one of the few buildings in the city to have survived the 1940 Rotterdam Blitz.
ODA's design will transform the upper floors, which previously operated as the Postkantoor's telegraph and telephone services, into a five-star hotel operated by American chain Kimpton.
The building's great hall will be renovated, and when complete will contain retail spaces, galleries, restaurants and cafes.
A 150m-tall glass tower will be added behind the post office, connecting to an existing courtyard and the Postkantoor's great hall.
ODA's tower will mimic the 5m-long spacing between the Postkantoor's columns, a grid that the firm says defines the development.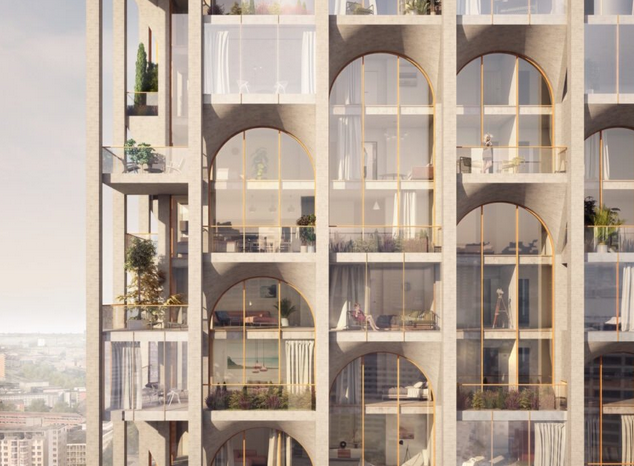 ODA said: "The Postkantoor will update the skyline without rupturing it, and the community will be offered a renewed take on a building full of memories. This project provides an opportunity to create a cohesive civic vision, bringing people, place, and events together."
Construction on the project is due to begin in 2019.
Images courtesy of ODA