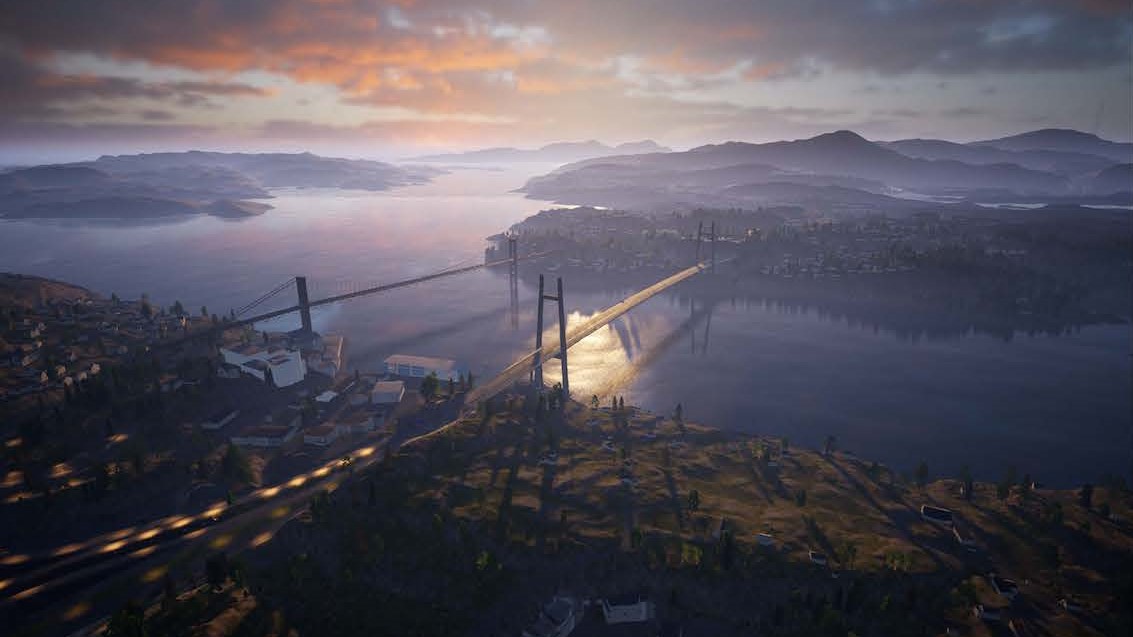 The Norwegian Public Roads Administration (NPRA) has awarded a $2.27bn (NOK 19.8 billion) public-private partnership (PPP) contract to finance, design, build and operate a 9.4km, four-lane road link in the western county of Vestland to the multinational Sotra Link consortium, owned by Australia's Macquarie Group, South Korean civil engineering company SK Ecoplant and Italy's Webuild.
The project, meant to improve travel between Bergen and the island of Sotra on the west coast, includes a 900m-long suspension bridge and 12.5km of tunnels.
It is the largest single contract ever awarded by the NPRA, and the biggest PPP contract awarded in the EU so far this year, the NPRA said.
Sotra Link will operate and maintain the link for 25 years after it opens to traffic in 2027. The consortium is owned 70% by Macquarie Group, 20% by SK Ecoplant (until May this year known as SK Engineering & Construction), and 10% by Webuild. Financial close on the deal is expected in the first quarter of 2022.
Webuild said the construction element of the project, in which it has a 35% stake, is worth just over €1bn (NOK 10 billion).
It said the main bridge will be 30m wide with towers 114m high. In all, the link will require 19 road and pedestrian underpasses, 23 tunnel portals, 22 bridges and viaducts and 14km of pedestrian and bicycle paths.
Also involved in the project are the Norwegian offices of Norconsult and Multiconsult, Swiss engineer Pini, FCC of Spain and Hungary's Intertoll.
Sotra Link was one of two consortia to submit a final bid in early August. The other was ITIAS, comprising Italian contractor Itinera, its parent company, the Italian toll road operator ASTM, and Japanese bridge builder IHI Corporation. (See the three consortia shortlisted here.)
Both final bids exceeded the NPRA initial target value of the PPP of NOK 17.5 billion, so the administration raised the budget accordingly.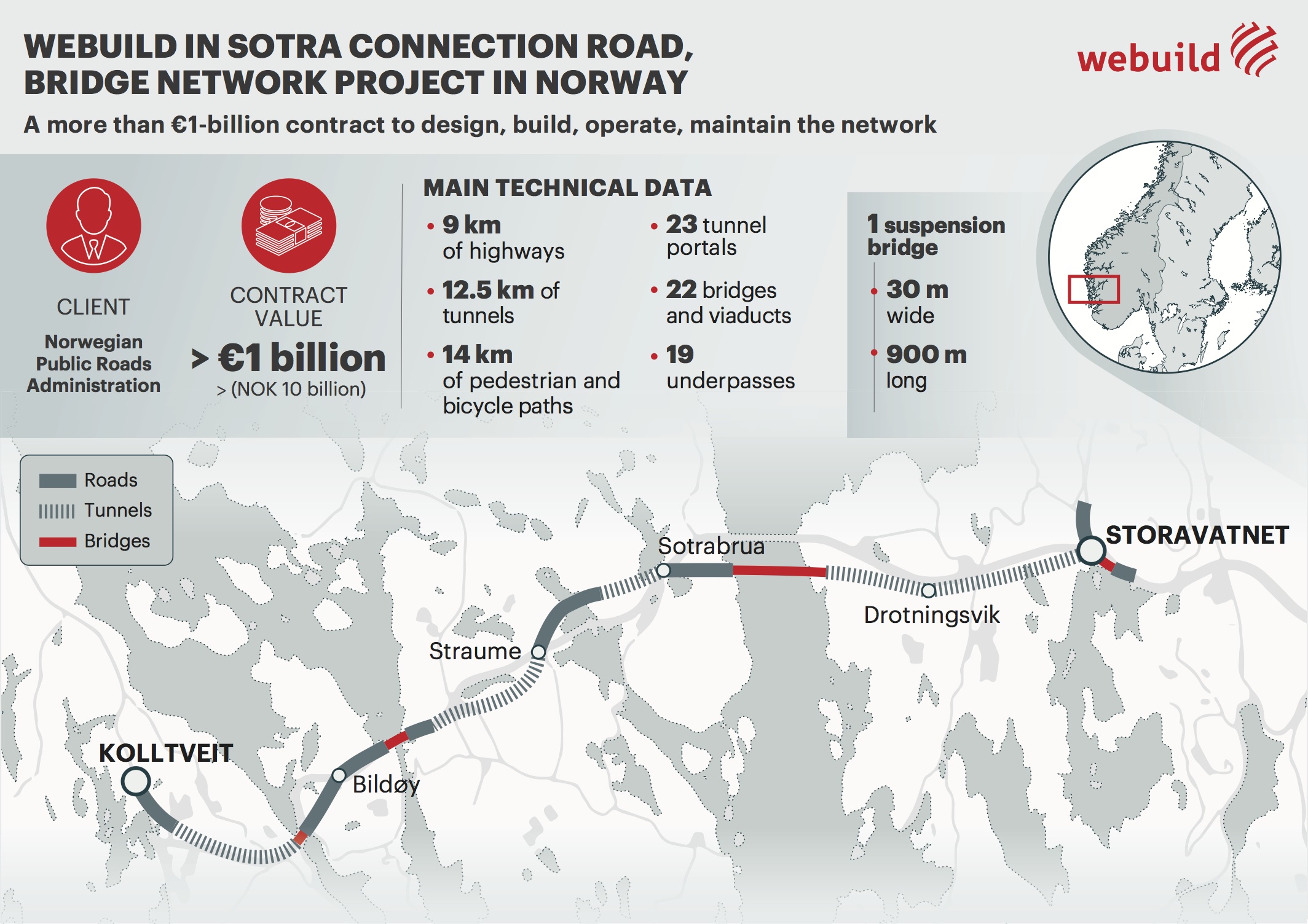 It said the cost increase was caused by increased raw material prices owing to the pandemic and greater risk taken on by contractors. The cost also includes upgrades to the link planned for years 12, 17 and 23 of the concession period, before it reverts to NPRA ownership in 2052.
NPRA estimates that the link's total value, including preparatory works begun in 2018, would NOK 23.1 billion.
"Sotra Link has delivered a very competitive bid for the Sotra connection-contract and takes on considerable responsibility and risk for the project to be carried out at the agreed time and price," said Kjell Inge Davik, the NPRA's construction director.
"The companies behind Sotra Link have extensive experience with implementing PPP contracts and extensive experience with the construction of suspension bridges and tunnels. We look forward to a close collaboration with Sotra Link for many years to come."