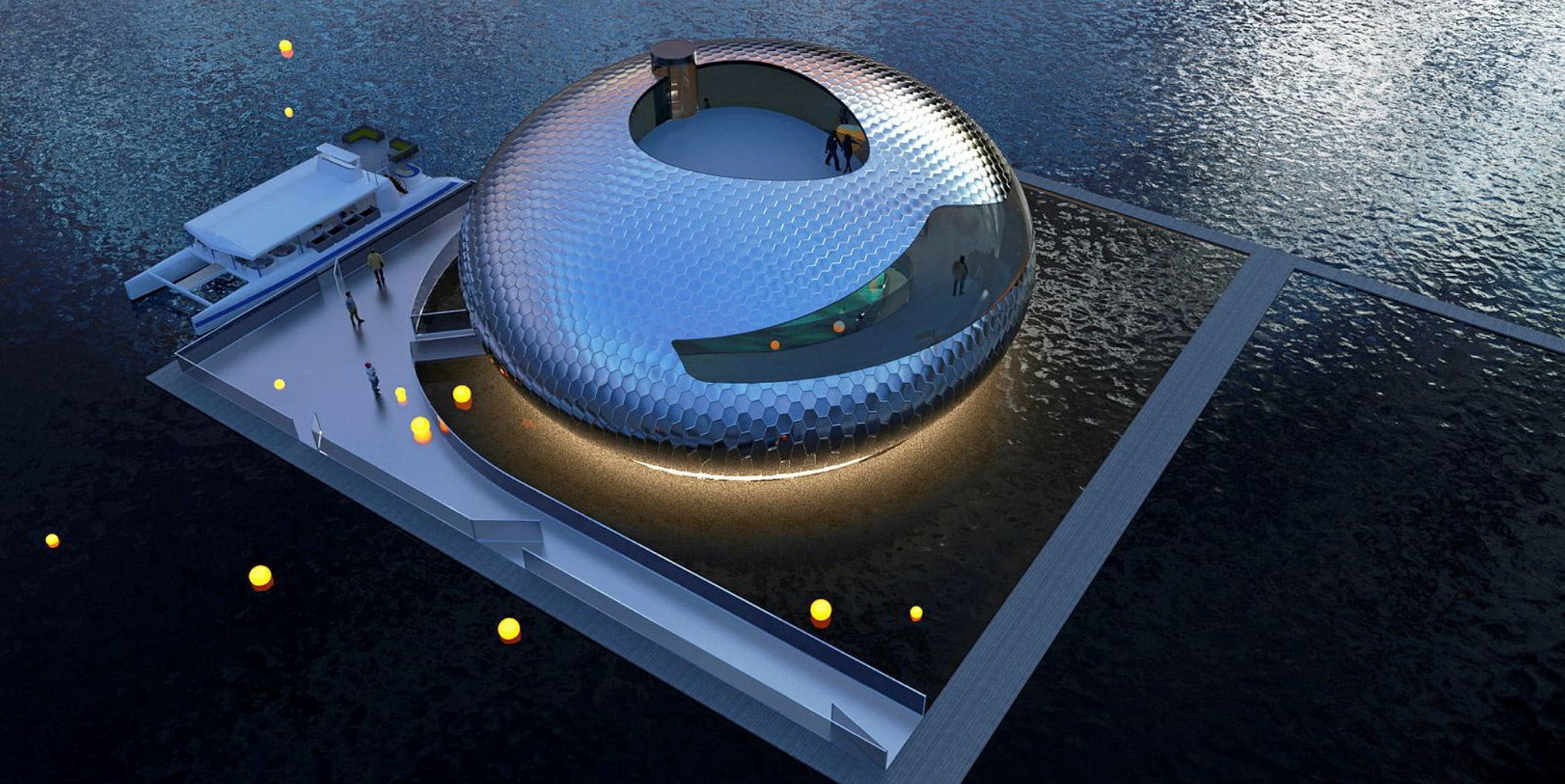 Estonian industrial conglomerate BLRT Group is building a floating exhibition centre in Norway in the form of a fish eye.
The "Salmon Eye" project was commissioned by Norwegian ship builder Fluctus, and hopes to attract and inspire visitors to Norway's Hardangerfjord with the future of sea farming (see further reading).
The construction is being carried out by BLRT's Marketex Marine subsidiary, which specialises in offshore engineering. Fjodor Kvits, a director of Marketex, said the eye was "not remotely similar" to anything it had built before.
He said: "The entire construction is a combination of a pontoon and an unconventional elliptical upper structure. On the outside, the structure is to be covered with 9,500 high-grade stainless steel 'scales' that will imitate the appearance and the colour of a salmon skin with its unique reflection."
When complete, the centre will be 26m in diameter and 15m high, and will have a weight of around 1,000 tonnes.
Runar Hatlevik, Fluctus' product manager, commented that Marketex was a long-standing collaborator with his company. He added that its "competence and skill level" played a crucial role in deciding which supplier to select for the scheme.