Norwegian architect Snøhetta has created an addition to the Treehotel in northern Sweden.
Hovering 10m above the ground within the tree canopy, the "7th room" provides its guests with a view of the Lapland treetops and the Lule River.
The design has large windows, a netted terrace suspended above the forest floor and a tree stretching up through the traditional Nordic cabin.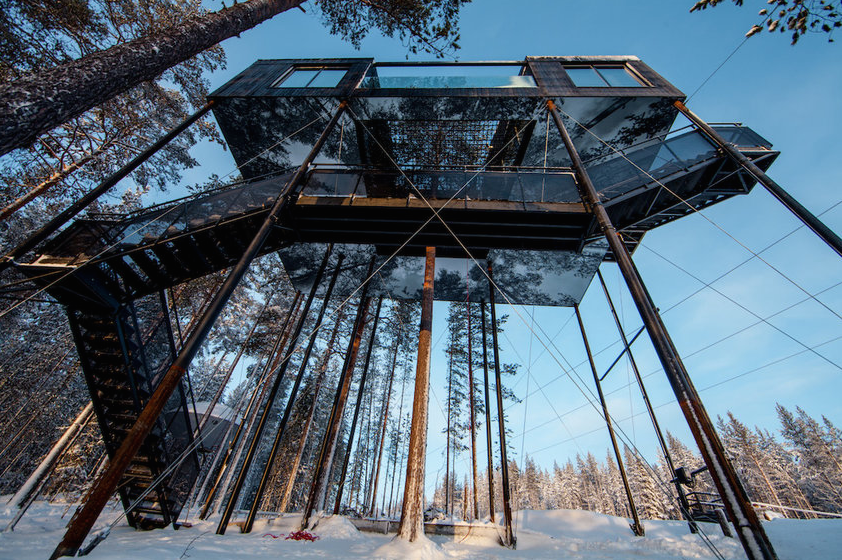 Snøhetta say the boundaries between indoors and outdoors are "blurred, making the cabin part of the forest".
The cabin has two bedrooms, a social lounge area, bathroom, and the airy terrace, and can accommodate up to five guests.
The space is laid out on two levels with only 30 cm difference in height. The lounge area is located on the lower floor, while the bedrooms are on the upper level with the beds embedded in the floor.

A netted terrace is located outside the lounge area, allowing brave visitors to spend the night outside in a sleeping bag.
Twelve columns carry the 55 square metre cabin, reducing the load borne by the trees and its impact on the surrounding forest and creating a feeling of "height and weightlessness, as well as stability".
Images via Snøhetta/Johan Jansson