Norwegian architect Snøhetta has revealed its design for a riverwalk around the famous Willamette Falls in Oregon, which have been cut off from the public by dilapidated industrial buildings.
Located in Oregon City, Willamette Falls is the second largest waterfall by volume in the US, and the project will restore public access to it for the first time in over 150 years.
Snøhetta says the riverwalk will be a "portal to the Northwest's collective history, reviving a former industrial site through its aggregated layers of natural, ecological, cultural, and geological history".
Beginning at the entrance to Oregon City's historic downtown and ending at the crest of the falls themselves, the path guides people through what the architect calls a "sequence of islands, an archipelago carved from ancient basalt and industrial steel, concrete, and wood alike".
Walkers can expect a somewhat immersive experience, comprising "the feeling of the spray on your skin, the dramatic play of light and the roar and presence of the falls".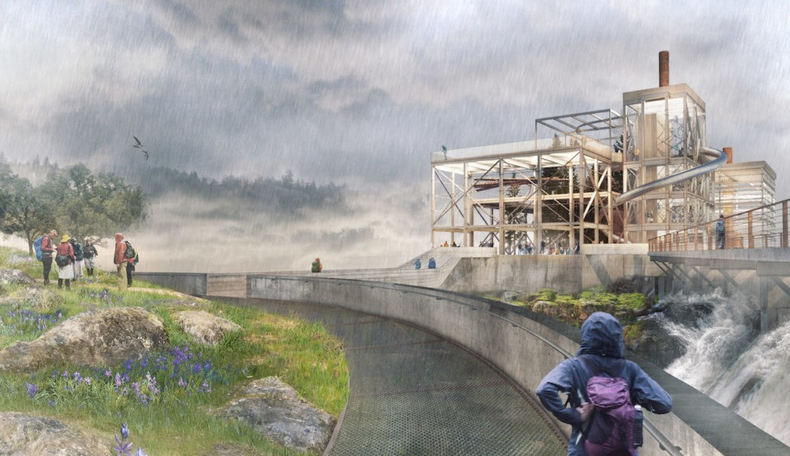 The design is the culmination of a two-year process engaging thousands of local people, Snøhetta said.
Construction is expected to begin in June 2018.
Images courtesy of Snøhetta