A vessel called the Yara Birkeland, built by two Norwegian firms, will be the world's first fully electric autonomous container ship.
The battery-driven carrier was created by technology group Kongsberg and fertiliser specialist Yara. It will initially be operated as a manned vessel before moving to remote operations in 2019 and performing fully autonomous operations from 2020.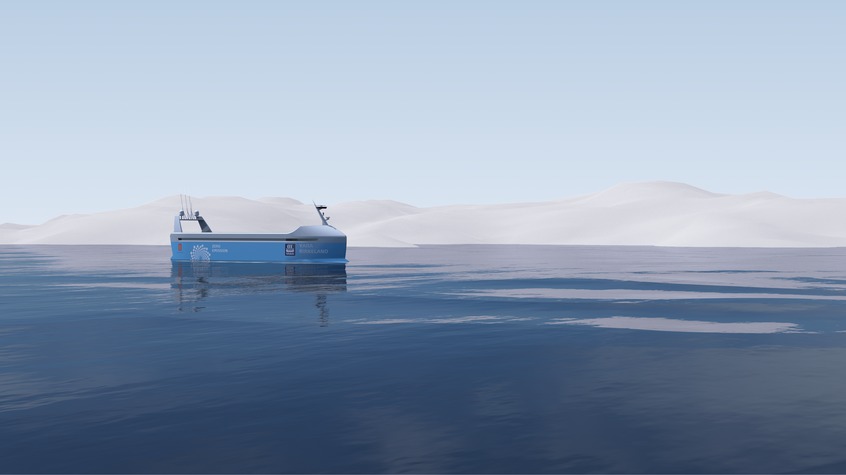 If all goes according to plan, it will begin shipping products the 30km or so from Yara's production plant at Porsgrunn, near Oslo, to the Norwegian ports of Brevik and Larvik in the latter half of 2018.
The ship is named after Yara's founder, Kristian Birkeland.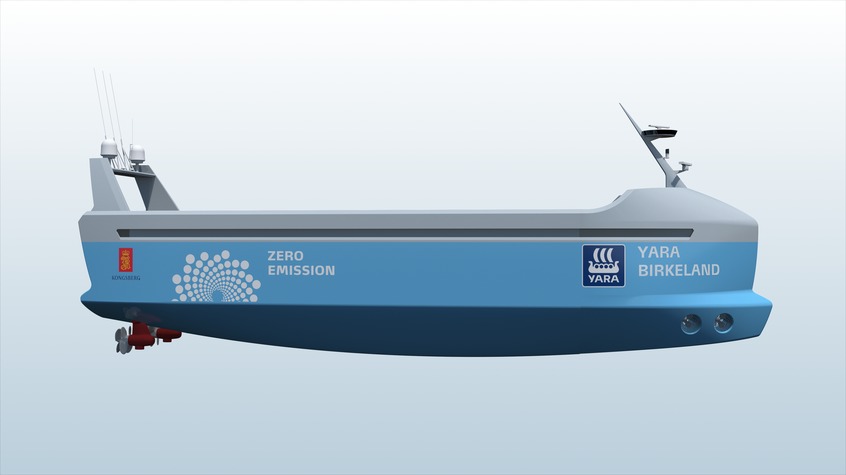 Kongsberg is responsible for the development and delivery of the enabling technologies on the ship, including the sensors and software required for remote and autonomous operations, in addition to the electric drive, battery and propulsion control systems.
Svein Tore Holsether, Yara's president, said: "Every day, more than 100 diesel truck journeys are needed to transport products from Yara's Porsgrunn plant to ports in Brevik and Larvik where we ship products to customers around the world.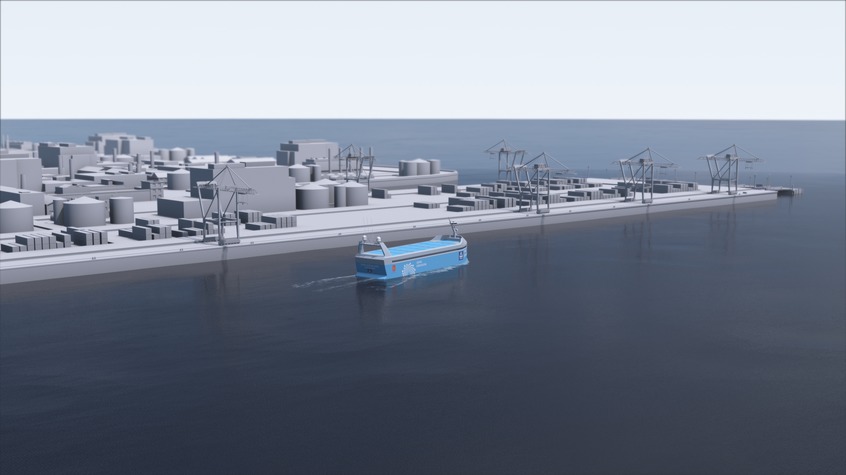 "With this vessel we move transport from road to sea and thereby reduce noise and dust emissions, improve the safety of local roads, and reduce emissions."
Images courtesy of Kongsberg