An "invisible museum" designed by Danish starchitect Bjarke Ingels Group (BIG) has opened in Blåvand on the west coast of Denmark.
BIG describes its 2,800 sq m Tirpitz project as a "groundbreaking cultural complex comprising four exhibitions within a single structure, seamlessly embedded into the landscape".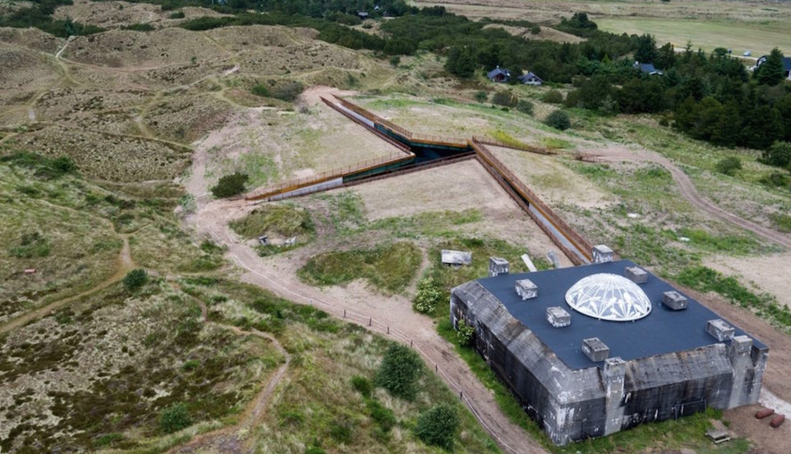 Upon arrival, visitors will see a Second World War German bunker in a patch of heathland. As they get closer, it is apparent that there are walls cut into the dunes from all sides, which descend to meet in a central clearing.
The project contains four spaces for permanent and temporary exhibitions, including an amber museum and a history of Denmark's west coast.
Bjarke Ingels, BIG's founding partner, said: "The architecture of Tirpitz is the antithesis to the WWII bunker. The heavy hermetic object is countered by the inviting lightness and openness of the new museum. The galleries are integrated into the dunes like an open oasis in the sand – a sharp contrast to the Nazi fortress' concrete monolith."
 
Images courtesy of Bjarke Ingels Group