The spire of the Notre Dame cathedral in Paris – destroyed in a catastrophic fire in April last year – will be restored to its 19th Century design in accordance with the wishes of the French Senate, which rejected the idea of a modern reinterpretation.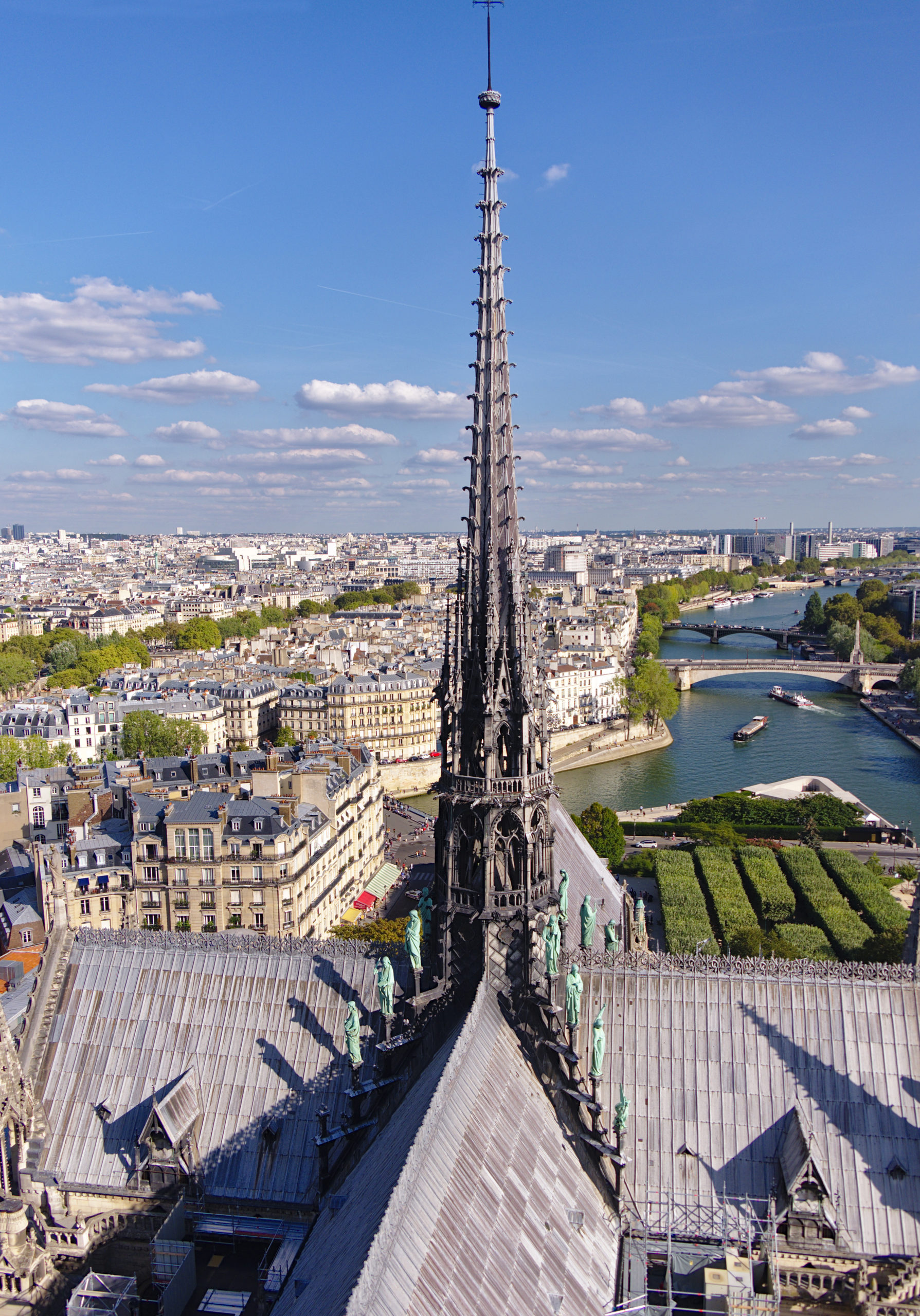 The Notre Dame spire in 2018 (Hilader/CC BY-SA 4.0)
The 96m-tall spire was erected in 1859, and was designed by Eugène Viollet-le-Duc to replicate the original spire built in 1230, which had to be removed due to decay.
French President Emmanuel Macron initially sought new designs through an international competition but this idea was shot down by the Senate, which insisted on it being restored to its pre-fire state.
Architectural firms such as Vincent Callebaut Architectures, and Gensler had provided alternative designs in the fire's wake.
A press release from Macron's office said reconstruction will be finished within five years, in time for the Paris 2024 summer olympics.
At the time of the fire, extensive scaffolding and two lifts had been erected for restoration works on the spire and statues.
An inquest has been launched to determine the cause of the fire.
Work to remove the melted scaffolding from the structure began in June 2020.
Before the fire, an American art history professor used a laser scanner to scan Notre Dame, which has offered hope for an exact reconstruction.

Top image: The spire on fire on 15th April 2019 (Wandrille de Préville/CC BY-SA 4.0)