New York-based architect Nooyoon Design has created a proposal called "Flipped Houses" for a building competition that encourages architects to explore ways of building wooden housing in cities.
The idea is to add a modular extension to the roofs of a row of houses in Park Lane, London. Nooyoon says this would help to "deal with urban sprawl and preserve urban fabric" in an "environmentally friendly and economical" way.
Each modular extension contains two residential units and a corridor, with the possibility of connecting further add-ons.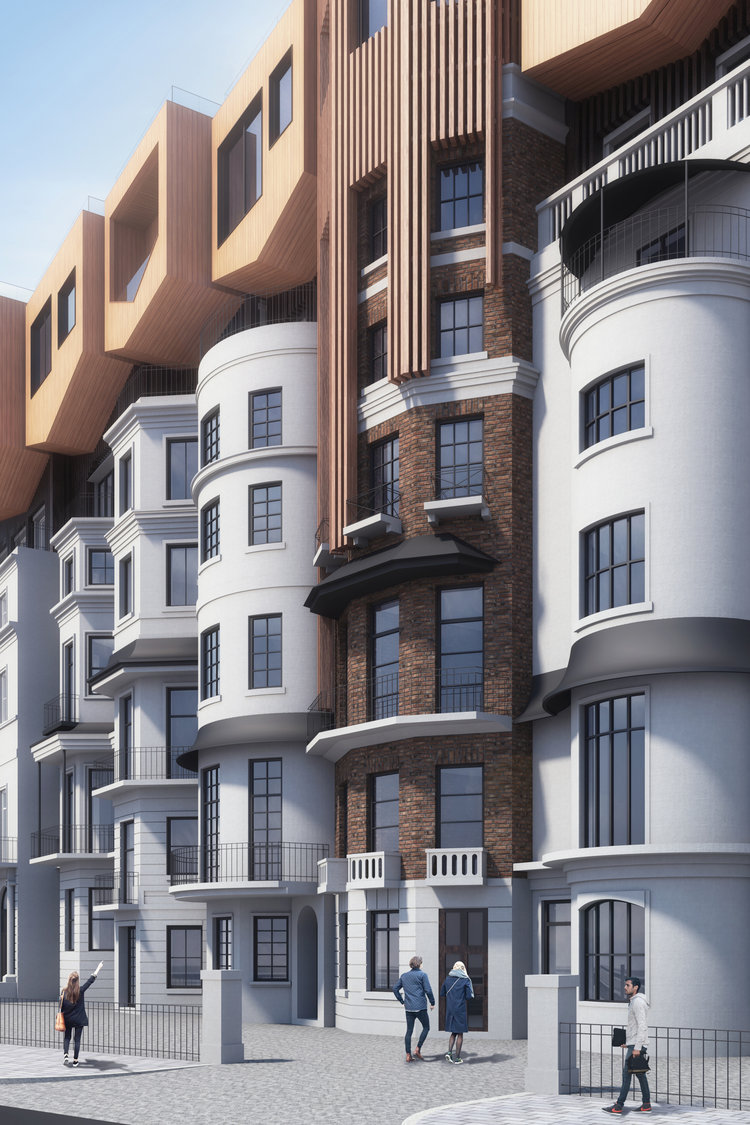 The flipped houses would be attached to the existing structure by extending its vertical timber structure using laminated veneer lumber (LVL), which is strong and lighter than steel or concrete.
The modular housing module would then be located between the extended LVL columns.
The competition, called "Plan B: The City above the City", was organised by MetsäWood, formerly FinnForest, the products arm of Finnish forest industries company Metsä Group.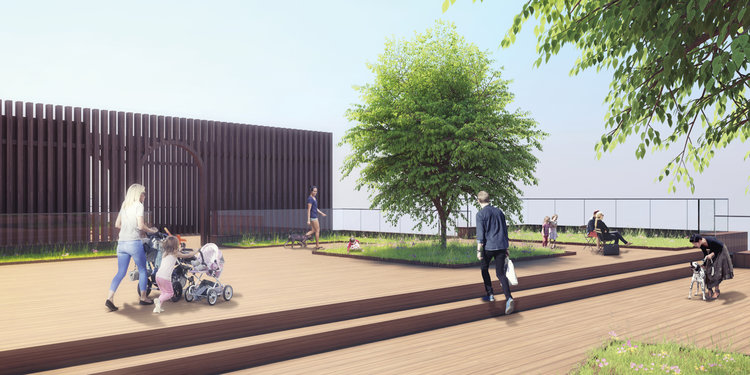 It is unknown if or when the "Flipped Houses" idea will be tested or built.
Images via Nooyoon Design