Spanish contractor Obrascón Huarte Lain (OHL) has won a contract for the construction of the Villa El Salvador Sports Centre for the Pan-American Games, which are to be held next year in Lima.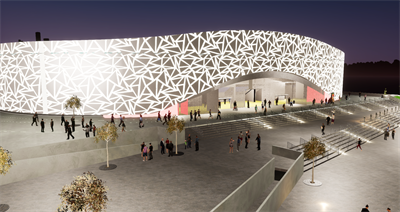 Image courtesy of OHL
The €20m role was awarded by the Pan-American Games Organising Committee to a joint venture of OHL (60%) and Peru's JE Construcciones Generales (40%).
The 18,700 sq m venue will be able to accommodate 6,000 spectators and will host the gymnastics, volleyball, basketball, handball, indoor soccer, fencing, badminton, wrestling, karate and table tennis events.
The centre will be built in the Villa El Salvador district of southern Lima. It is close to the Pan-American Villa, the residential area where most of the athletes participating in the games will be staying.
In January this year, OHL won six contracts worth €177m in the Czech Republic and Slovakia.