A local subsidiary of Spanish contractor Obrascón Huarte Lain (OHL) has won six contracts worth €177m in the Czech Republic and Slovakia.
The Czech Republic Railway Infrastructure Administration has awarded OHL three contracts:
Work worth €74m on the Cesky Tesin – Detmarovice railway line, which will be carried out by a consortium consisting of Subterra (38%), Eurovia (30%), OHL (24%) and GJW Praha (8%)
A €34m contract involving the reconstruction of the communication and security facility at the Veselí nad Moravou railway station, performed by  Signalbau (50%), Eurovia (24%), OHL ŽS (24%) and AZD (2%)
And a €17m project aiming to increase the track speed on the Kurim-Tisnov railway, which has been awarded to a 50/50 JV formed by OHL and Subterra.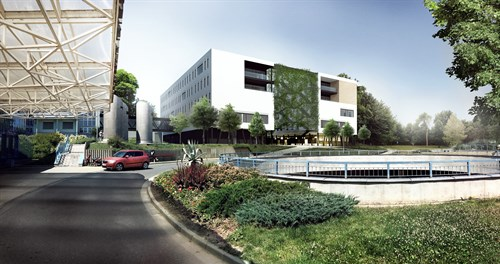 The University Hospital of Olomuc (OHL)
Other OHL contracts include construction of a €10m building for general internal medicine and geriatrics at the University Hospital of Olomuc (pictured), the sixth largest hospital in the Czech Republic.
A team consisting of Hochtief (40%), OHL (30%) and BM Group (30%) will work on the reconstruction of the Turcianske Teplice-Pribovce section of the I-65 highway in Slovakia for €17m.
Another group formed by Alpine Bau (39%), OHL (39%) and Eurovia (22%) has been awarded a €25m contract for the modernization of the D1 motorway linking the Czech cities of Brno and Prague by the Road and Motorway Directorate of the Czech Republic.
Recently, OHL has won contracts in Canada, America and Sweden and has asked China State Construction Engineering to buy a stake in the firm.