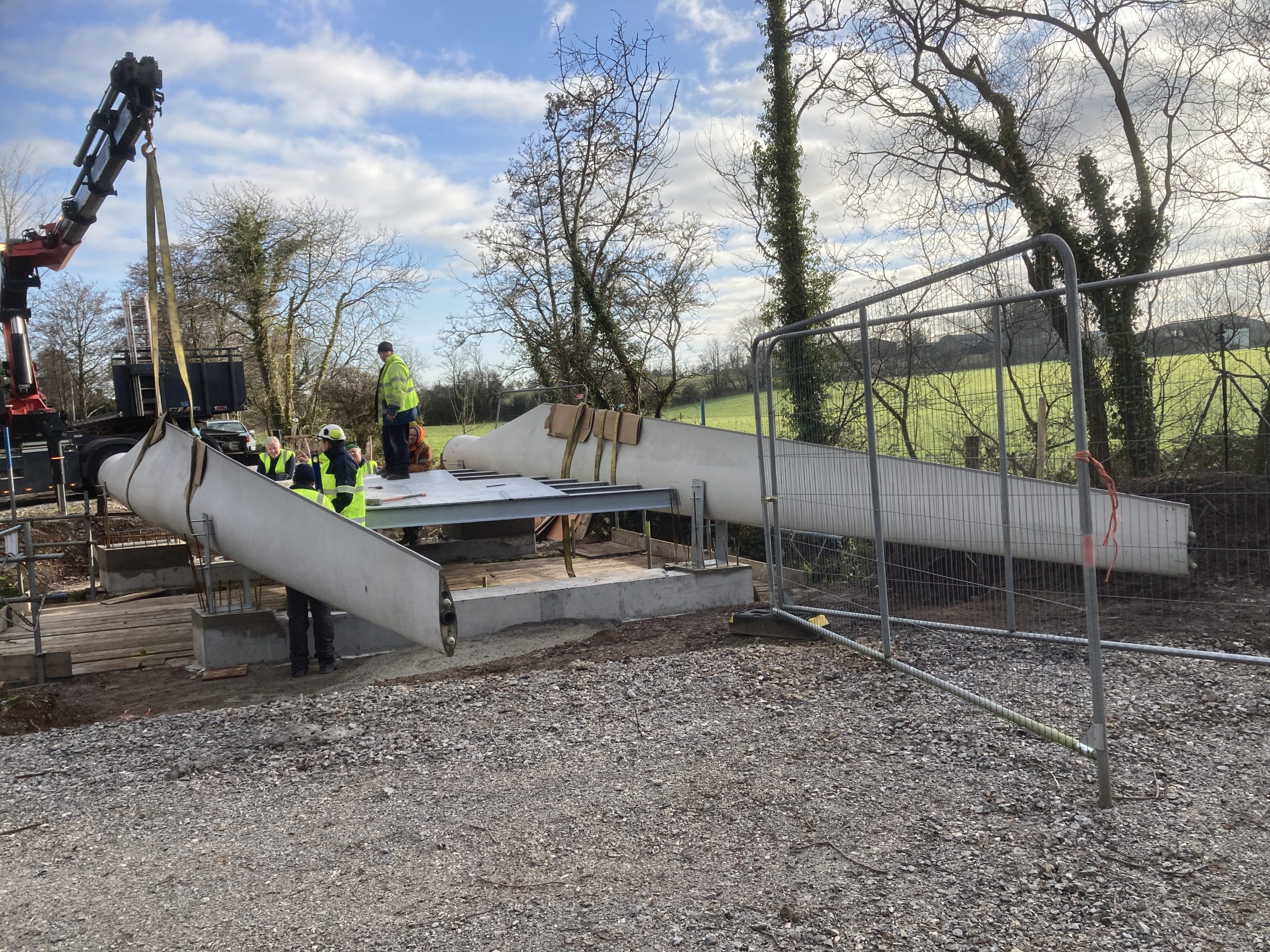 A wind turbine created in 1994 from fibre-reinforced polymer has been adapted to form the girder of a bridge in Cork, Ireland.
The BladeBridge is being built by Re-Wind Network, which includes members from four universities: the Georgia institute of Technology, University College Cork, Queen's University Belfast and City University of New York.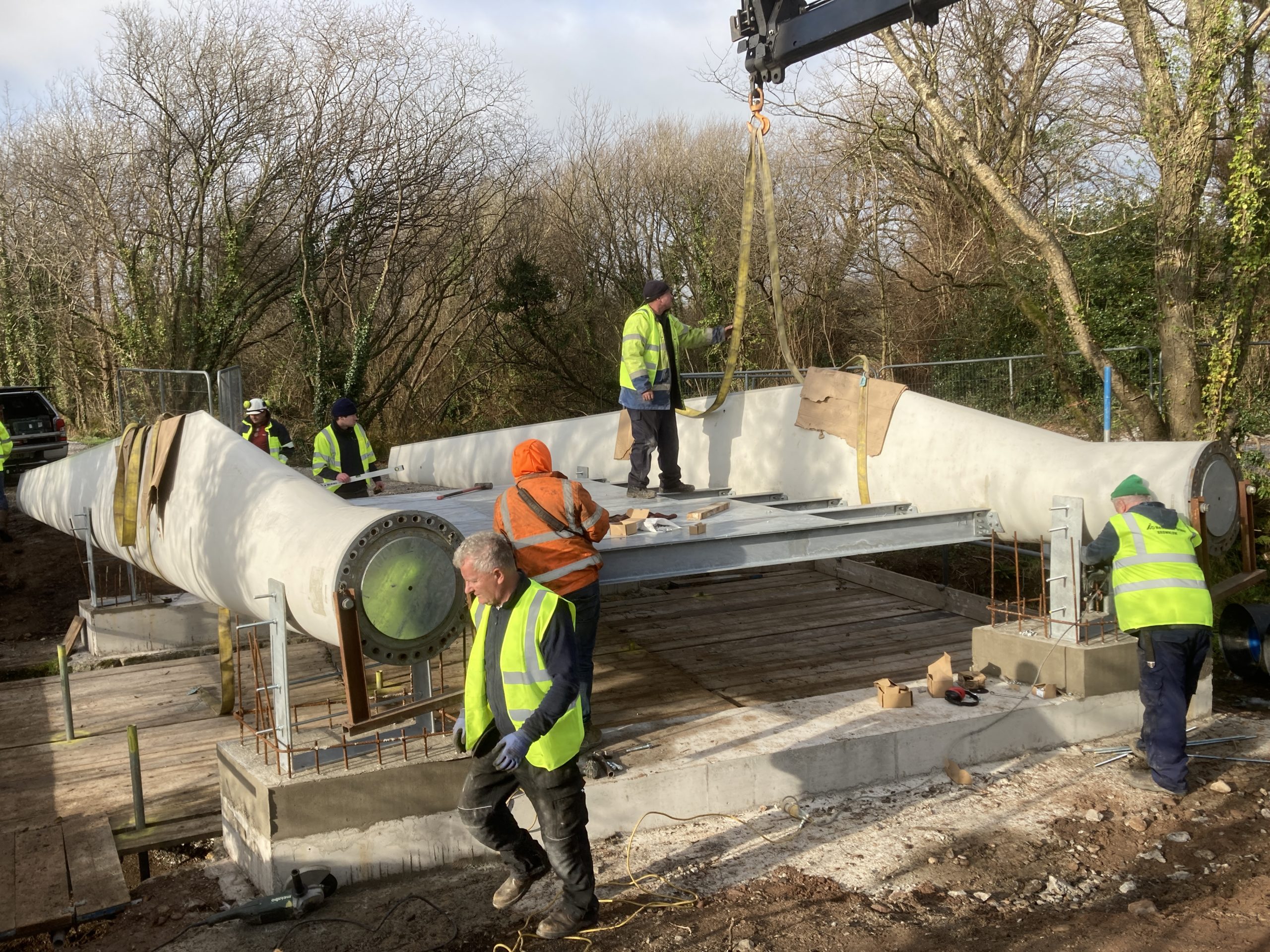 The 5m-long, 3m-wide span will cross the Dungourney River, 2km from the town of Midleton and will cater to pedestrians and cyclists.
The material has been physically and mechanically tested at multiple locations to ensure it its safety. Additional fatigue and creep tests will be conducted to make sure the bridge remains secure.
The two 13.4m long blades were manufactured by LM Windpower Kolding in Demark in 1994.
The project was funded by a grant from the US National Science Foundation.
The Re-Wind Network states in a 2018 paper, that by 2050, 40 million tonnes of material from the wind industry will need to be disposed of.