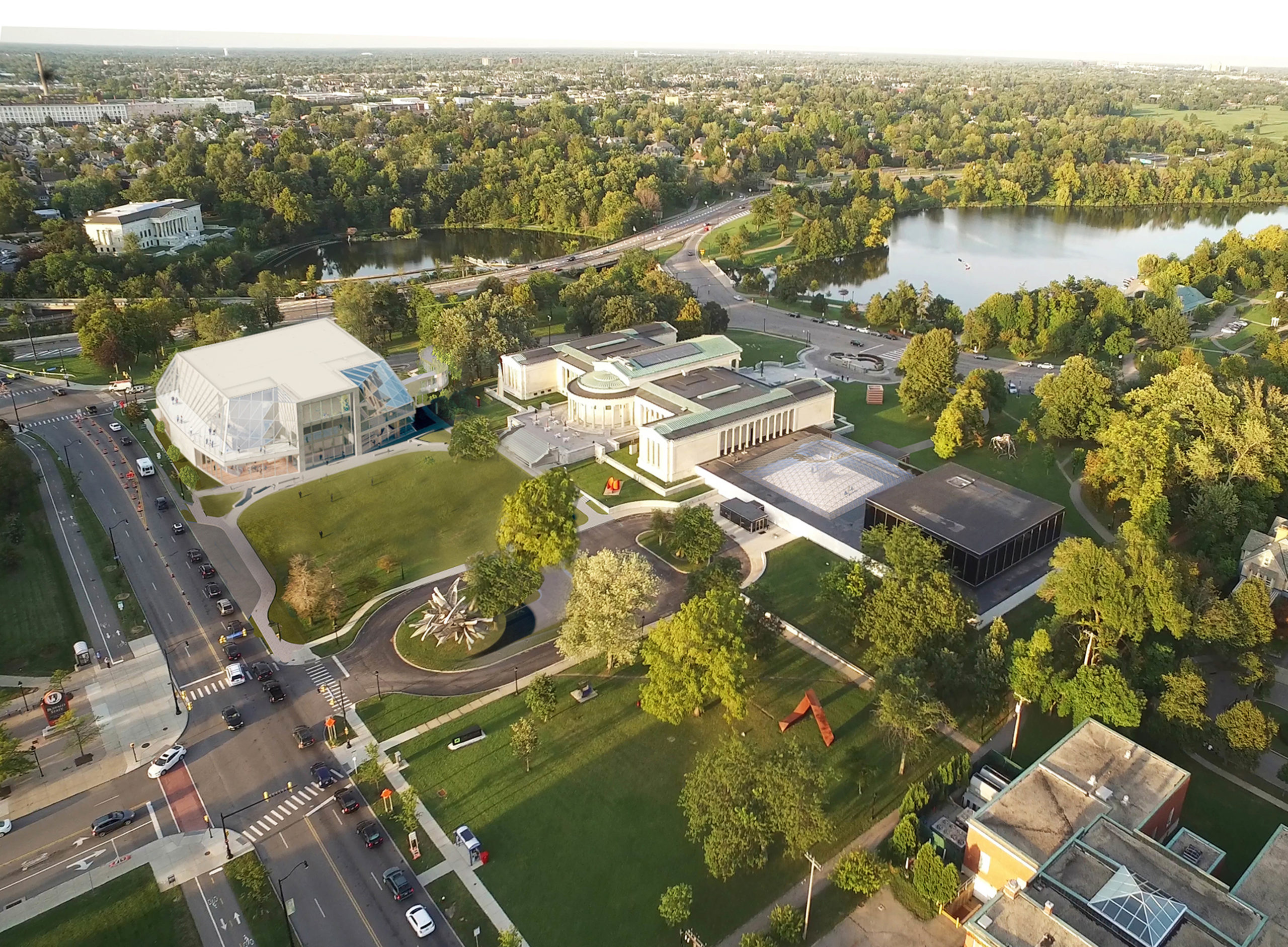 The Office for Metropolitan Architecture (OMA) has announced that its renovation and expansion of New York's Buffalo AKG Art Museum will open to the public on 25 May.
The $230m revamp will add 50,000 sq ft of display areas, five classrooms and a community gathering space. The museum's existing buildings will also be renovated and half-an-acre of public outdoor space added.
Most of the extra display space – 30,000 sq ft – will be located in the new-build Jeffrey Gundlach Building. The new courtyard will be adorned with artwork by Olafur Eliasson and Sebastian Behmann of Studio Other Space.
The AKG Art Museum, formerly known as the Albright–Knox Art Gallery, is a major showplace for modern and contemporary art.
It was founded in 1862 and was renovated and extended in the early sixties according to a design by Skidmore, Owings and Merrill's Gordon Bunshaft. Rotterdam-based OMA's Shohei Shigematsu was chosen to carry out a similar task back in 2016.
Kathy Hochul, New York's governor, said: "As one of the oldest public art institutions in the country, the Buffalo AKG Art Museum expansion is a transformative project that will provide a significant boost to Buffalo's future."
Janne Sirén, the director of the museum, added: "Our new campus enables us to create world-class museum experiences for visitors of all ages, backgrounds and identities."