Dutch firm the Office for Metropolitan Architecture (OMA) has designed Prince Plaza, a supertall mixed-use building in Shenzhen, southeast China.
Prince Plaza is based in Shekou's Sea World district, facing Shenzhen Bay and backed by the Nanshan Mountains, and aims to reflect its industrial past.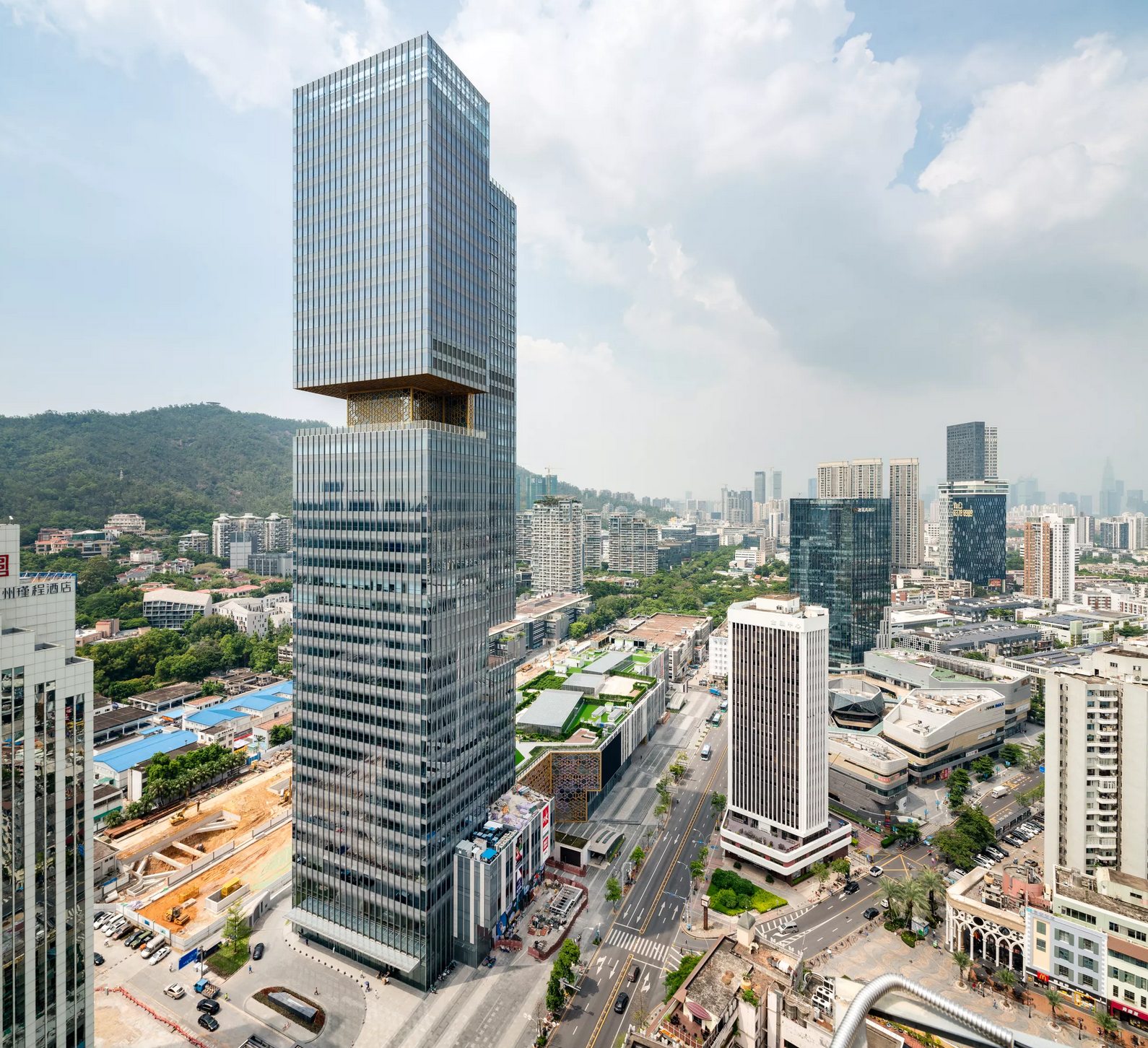 Four bars of different sizes rise from a central core to break up the 60,000 sq m tower into structures that highlight the natural surroundings. Three sky decks will offer views of the mountains and sea, and are clad in a hexagonal facade inspired by hills and waves.
A 40,000 sq m podium mall stretches round the base of the structure, with an open façade and roof terrace, maximising retail space.
The building will connect with two metro lines underneath the mall.
OMA has recently designed two other projects in Shenzhen: the Global Trade Centre and International Conference and Exchange Centre.
Images courtesy of OMA/Seth Powers