The Office for Metropolitan Architecture (OMA) and landscape architect Lola have updated their 2016 design for a Rotterdam football stadium to ensure it will be completed on budget and time, and be better integrated into development around it.
The 63,000-capacity, three-tier stadium for the Feyenoord team will be located along the river Nieuwe Maas where it will form the centre of the 592,000 sq m Feyenoord City masterplan, also developed by OMA and Lola.
The stadium will have a diagrid structure to cut down on steel, and the food concessions have been moved out of the ground to a public concourse outside, which has been raised to offer views across the river.
OMA and Lola originally designed the stadium in December 2016. Before then, a consortium led by Bam had worked on a design, but this was axed in March 2015 owing to cost concerns.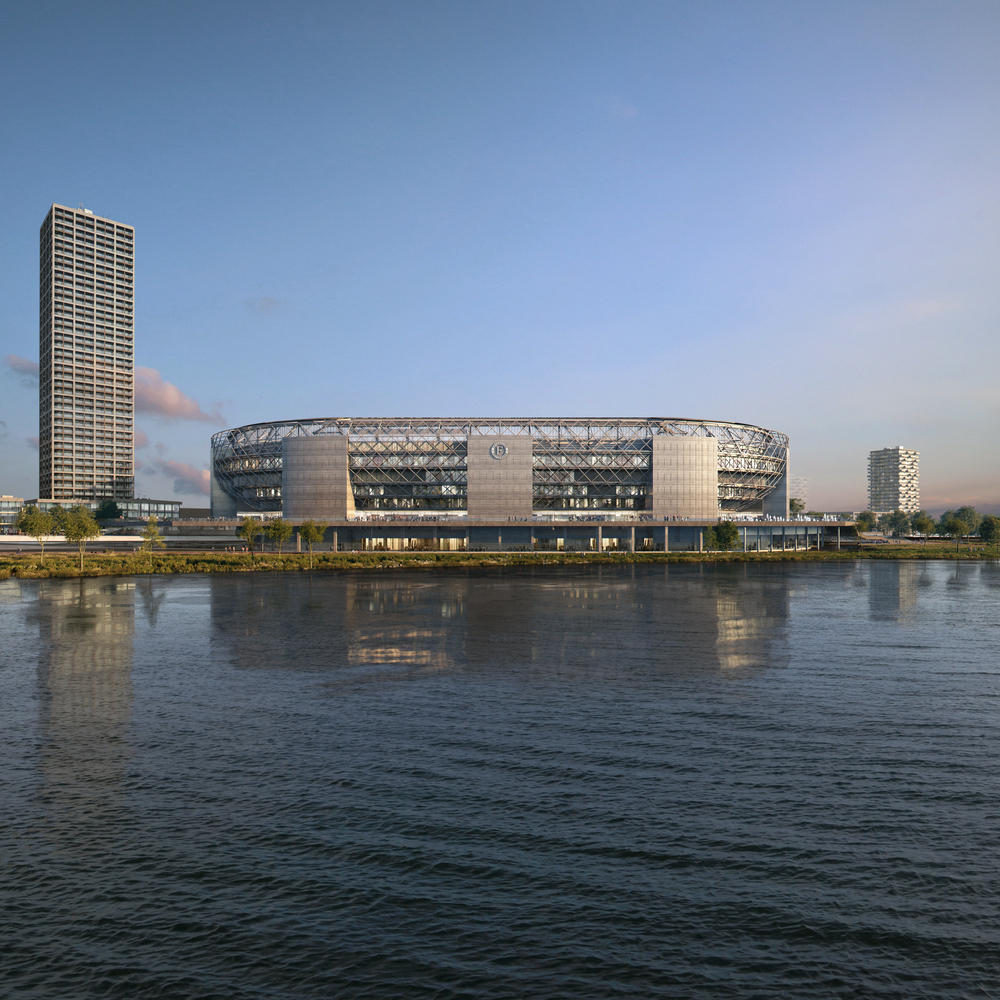 The plan has been submitted to the project's quality team. Construction of the project is due to begin in 2022 and be completed in 2025.
Other bodies working on the masterplan are The Area Development Foundation, the Municipality of Rotterdam, Stadium Feyenoord and others.
Image courtesy of OMA and Beauty & The Bit