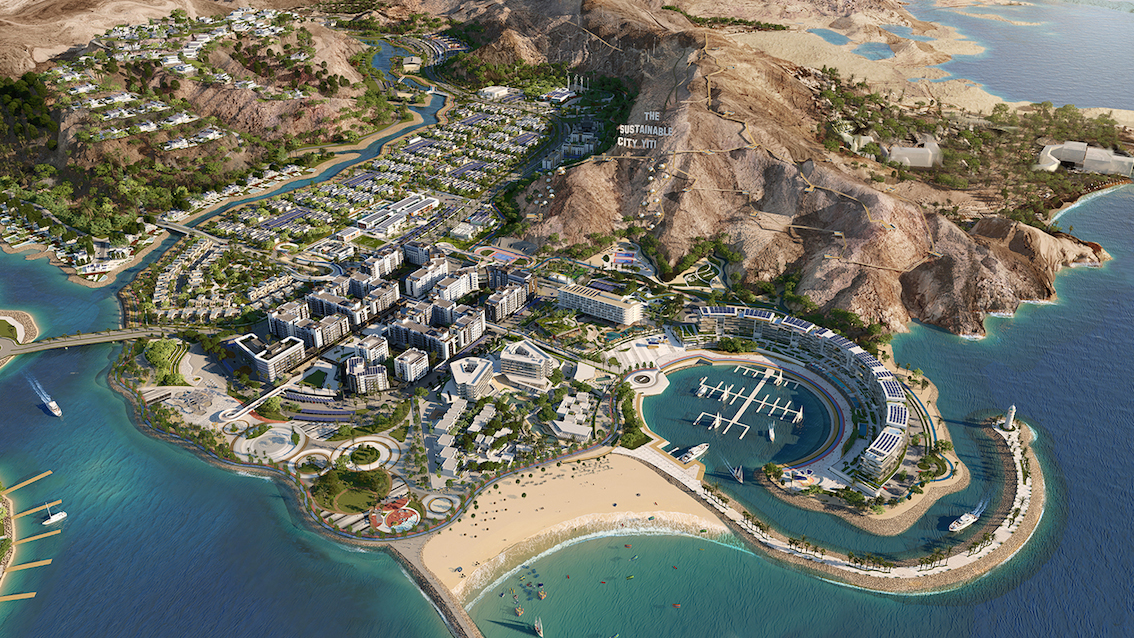 The Yiti sustainable city in Oman has been officially launched by the country's Tourism Development Company (Omran Group) and its main private sector backer, Diamond Developers.
The project, announced in January (see further reading), is aimed at attracting tourists to Muscat. The $1bn first phase will include 1,657 energy-efficient residential units, including 300 villas. There will also be shops, schools, an equestrian centre and the "SEE lab" to showcase the latest green technology.
The final two stages of the scheme will be announced later this year.
According to a press release from Omran Group, the 100ha city will be the first in the Gulf state to meet global best practice in sustainable development. When complete in 2025, it will get all its energy from solar power and biogas. It will also grow much of its own vegetables, recycle its water and waste, and will have car-free zones where only autonomous shuttles are allowed.
Much of its attraction is based on the natural landscape around it, which combines mountains and sea.
Mohammed Salim Al Busaidi, chairman of Oman Tourism Development Company, commented: "As it's being developed within one of the largest urban developments in the Middle East, it will open avenues for numerous lucrative investment opportunities for both local and international investors in line with the directions of the Oman Investment Authority."
Faris Saeed, chairman of Diamond Developers, added that the city would be "a working model for future cities", in particular its use of sustainable energy, vertical farming, humidity harvesting and autonomous transport.
This will play a part in allowing Oman to achieve carbon neutrality by 2040.