The long and acrimonious battle over which Chinese company will build Uganda's standard gauge railway seems to have ended in victory for China Harbour Engineering Company (CHEC) after the Government of Uganda signed a memorandum of understanding with it.
The decision will come as a blow to China Civil Engineering Construction Corporation (CCECC), which signed its own memorandum for the $8bn deal back in 2012. The system being replaced is a colonial era, narrow gauge line (pictured).
A spokesperson for the Ministry of Works said: "There will be no delays in the construction of the standard gauge railway from Malaba to Kampala and Bukasa port. John Byabagambi, the minister for works, signed a new memorandum with CHEC to construct the standard gauge railway line and terminated the understanding we had with CCECC."
According to the agreement, CHEC will also construct a polytechnic for the training of army officers in technical and engineering skills.
Byabagambi decided to cancel the deal with CCECC in April this year. The reason given was that the ministry of works was unhappy with its feasibility studies. A ministry statement said: "The study, read together with the supplementary comments and responses provided by CCECC, do not fit the purpose intended to move on to the next stage of negotiating a commercial contract in light of the timeframes set out in the protocol."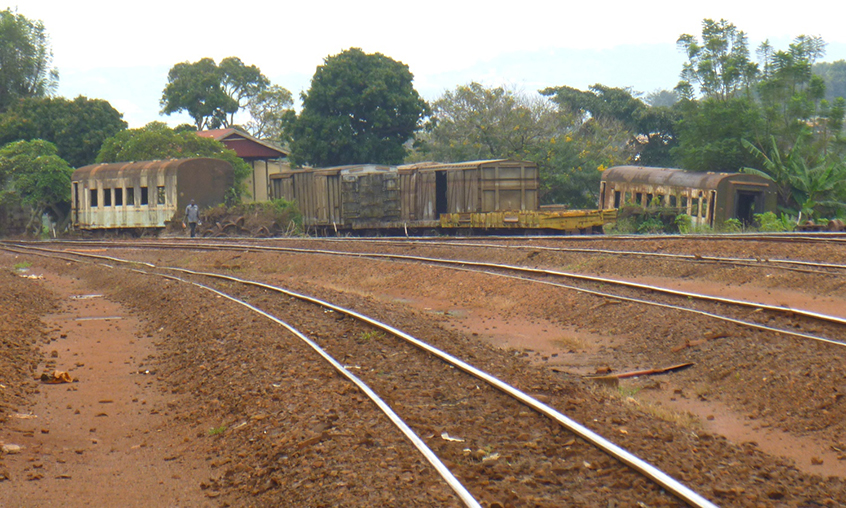 The system that is being replaced is a colonial era, narrow gauge line (US Army Africa/Wikimedia Commons)
The company responded by taking the minister to court, and in July obtained a judgment in its favour, with the judge declaring that the minister's decision had been "irrational, high-handed, arbitrary, unreasonable, clothed in procedural impropriety with no legal basis and not in public interest".
In August, Byabagambi invited CCECC for talks but they broke up after two days, with CCECC representatives accusing the minister's negotiating team of bias. On 22 August, Byabagambi wrote to CCECC cancelling any further talks.
CCECC is still intent on pursuing legal action. A representative for the company told the Ugandan press that "the gloves are now off" and indicated it would challenge Byabagambi's decision to award the contract to CHEC.
CCECC says it has spent $19.3m on feasibility studies.
Uganda's modern standard gauge railway will eventually connect with the standard gauge line being built in Kenya by the China Road and Bridge Construction Company, which, like CHEC, is a subsidiary of China Communications Construction Company. Work on the first phase, between Kenya's principal port of Mombasa and its capital, Nairobi, is due to start at the end of this month.
The goal is to construct a standard gauge high-speed line between Kenya, Uganda, Rwanda and South Sudan. The member states of the East African Community have set March 2018 as the target for completing the network.