The Canadian province of Ontario has announced that work on the US$1.3bn Hurontario-Main Light Rail Transit (LRT) project is due to begin in 2018. 
The 23km-line will be located in the southern Ontario cities of Mississauga and Brampton along the Hurontario-Main corridor. 
It will have 26 stops, including three in downtown Mississauga and two in downtown Brampton; an estimated 35 million passengers a year will use the line by 2031. 
The LRT consortium is being led by Metrolinx, a company that manages and integrates road and public transportation in Ontario.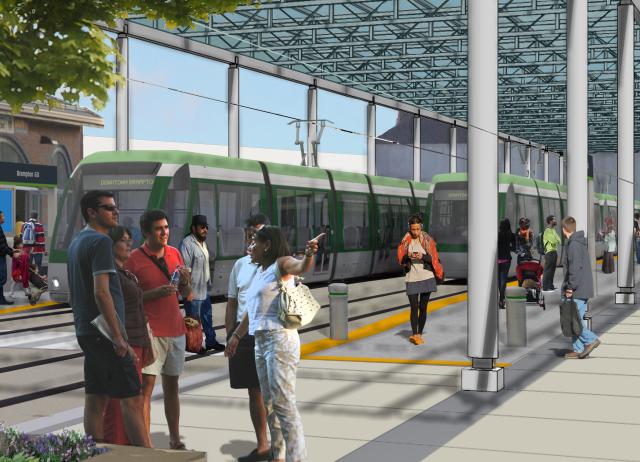 This month the province has unlocked $3.3bn of public assets to be used to build transport and other priority infrastructure projects. 
The LRT will be part of the larger $106bn Moving Ontario Forward initiative, the largest infrastructure plan in the province's history. This will make $26bn available for capital investment over the next 10 years, and will support more than 20,000 jobs in construction and related industries.
Under the project, around $13bn will be allocated to transit and transportation projects in the Greater Toronto and Hamilton area, and about $12bn will be available for investment in roads, bridges, transit and other critical infrastructure in the rest of the province. 
The LRT is due to be in service by 2022. 
Images via Metrolinx