The Atkins-designed Dubai Opera opens today with a sold out performance by Placido Domingo.
Described as "the King of Opera", Domingo will be joined by Grammy Award winning soprano Ana Maria Martínez to inaugurate the signature venue (rendered above). The project was announced in 2012.
In a press notice today Atkins described the 2,000-seat facility – its design inspired by the traditional Gulf sailing vessel known as the dhow – as "a stunning new architectural reference point for the region", and "the most technically complex and state-of-the-art performing arts venue in the world".
Uwe Krueger, Atkins' CEO, said: "I'm passionate about opera, so I'm both personally and professionally excited about the role we have played in this incredible project."
Janus Rostock, Atkins' design director and lead architect for the Dubai Opera project, said: "We looked into Dubai's heritage and traditions for inspiration to find an architectural language which would celebrate the city's past, as well as supporting its future.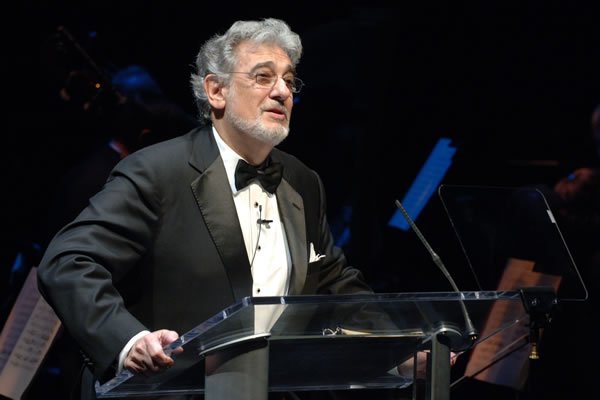 Placido Domingo in 2008 (Russell Hirshon/Wikimedia Commons)
"The traditional Arabic dhow has played a significant role in bringing success and prosperity to Dubai, and through trade these vessels have also played their part in introducing culture and ideas to the city – they're part of the reason Dubai is so welcoming and culturally diverse today."
The foyer of Dubai Opera will be very visible through special anti-reflective glass, turning theatre-goers into performers for the local community, Atkins said.
Moveable floors, walls and ceilings mean that the building's internal layout can be altered to suit individual events.
Atkins said its building services engineers used four types of advanced virtual modelling to predict the performance of the building and its systems.
Developer of the building is Emaar Properties. Plans were announced by Dubai's ruler, Sheikh Mohammed bin Rashid Al Maktoum, in March 2012.