Pakistan has connected its latest nuclear reactor, largely built by China, to its national grid, marking the next step in China's rise as a nuclear power exporter.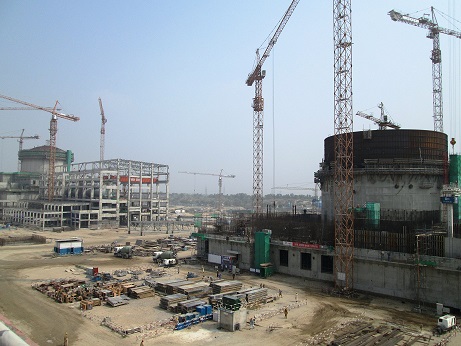 The Chashma-3 nuclear reactor under construction (Pakistan Atomic Energy Commission)
The reactor in Chashma, in the central province of Punjab, is the third for the Chashma power station and was activated "on a trial basis" on Saturday, 15 October, reports VOA.
According to the Pakistan Atomic Energy Commission, the 340MW reactor will be subject to testing and will achieve full power in December 2016.
State-owned China National Nuclear Corporation (CNNC) helped build the new reactor, called Chashma-3.
China also supplied the other two reactors at the power station, which went live in 2000 and 2011.
China has also agreed to invest $6.5bn to build a reactor in Karachi, Reuters reports. That will mark the overseas debut of China's homegrown third-generation reactor design known as the Hualong One. It is scheduled to be completed in 2020.
CNNC says it has now sold eight reactors to seven countries, and has established technology and trade relations with more than 40 nations.