People were filmed running in fear down the streets of Shenzhen, China yesterday trying to get away from a nearly 300m-tall skyscraper that was shaking even though there was no earthquake.
The 21-year-old SEG Plaza, with a roof height of 292m, started wobbling at around 1.50pm local time, prompting its evacuation and panic among shoppers in the streets below.
See panic at street level as skyscraper shakes:
 
Local media said the building in Shenzhen's Futian district was sealed shut at around 2.40pm, Channel News Asia reported.
The commercial and office building, with 71 storeys above ground and four below, is the 18th tallest in Shenzhen, according to the Council on Tall Buldings and Urban Habitat.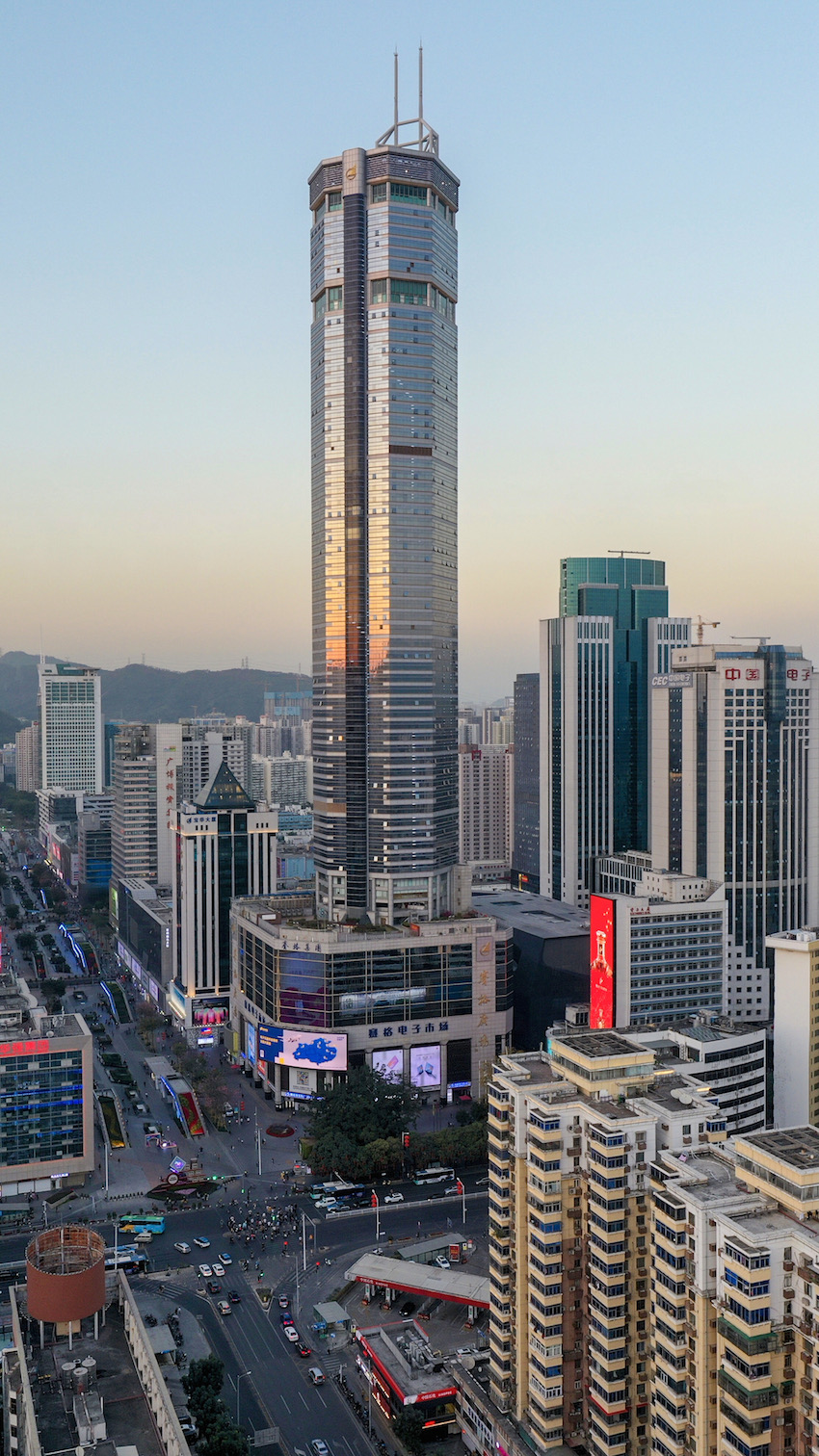 The SEG Plaza, Shenzhen, photographed in February 2021 (Charlie fong/CC BY-SA 4.0)
As well as offices, the building reportedly houses a vast, multi-level consumer electronics market.
City officials now begin the task of determining the cause of the shaking and assessing whether the building is safe for occupants to return.
Top image: Detail from a photograph of SEG Plaza in Shenzhen (Charlie fong/CC BY-SA 4.0)