A team of designers made up of New York's Diller Scofidio + Renfro (DS+R), UK landscape architect Gustafson Porter + Bowman and Spain's b720 Fermín Vázquez Arquitectos has won a competition to revamp Madrid's financial district.
The project aims to improve the AZCA commercial area's economic prospects by adding public spaces such as the Central Green, a meadow able to host outdoor events for up to 10,000 spectators.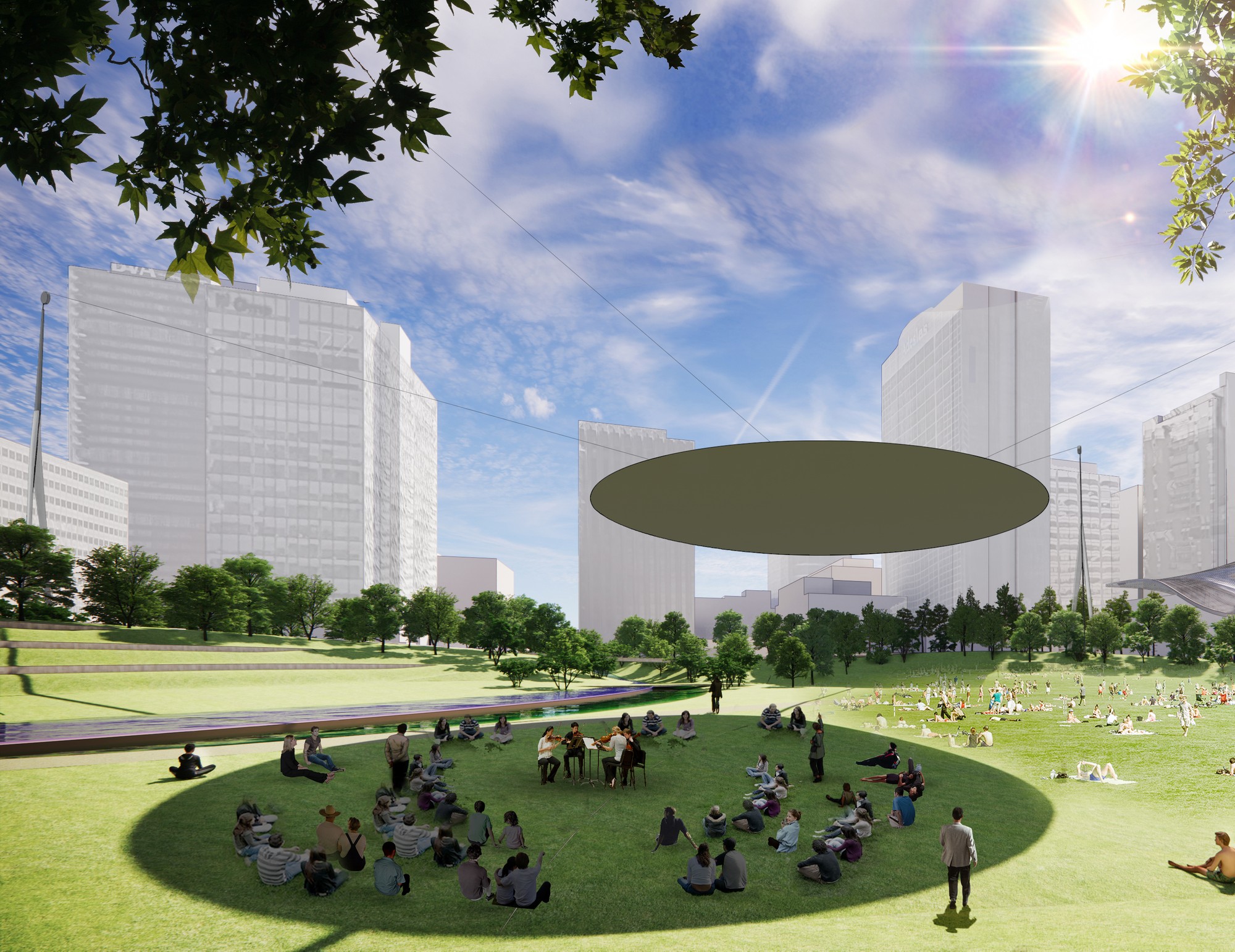 The Central Green will contain two environmental sculptures: "Permanent Sun", which will reflect sunlight into shaded areas, and "Permanent Shadow", a hovering disc that will act as a sun shade.
Some 15 "urban rooms" will also be created, offering spaces for a fresh produce market, a playground, open-air library, sculpture garden, cafes and bars and an outdoor co-working space.
Most of the space will be pedestrianised, with cars restricted to underground roadways.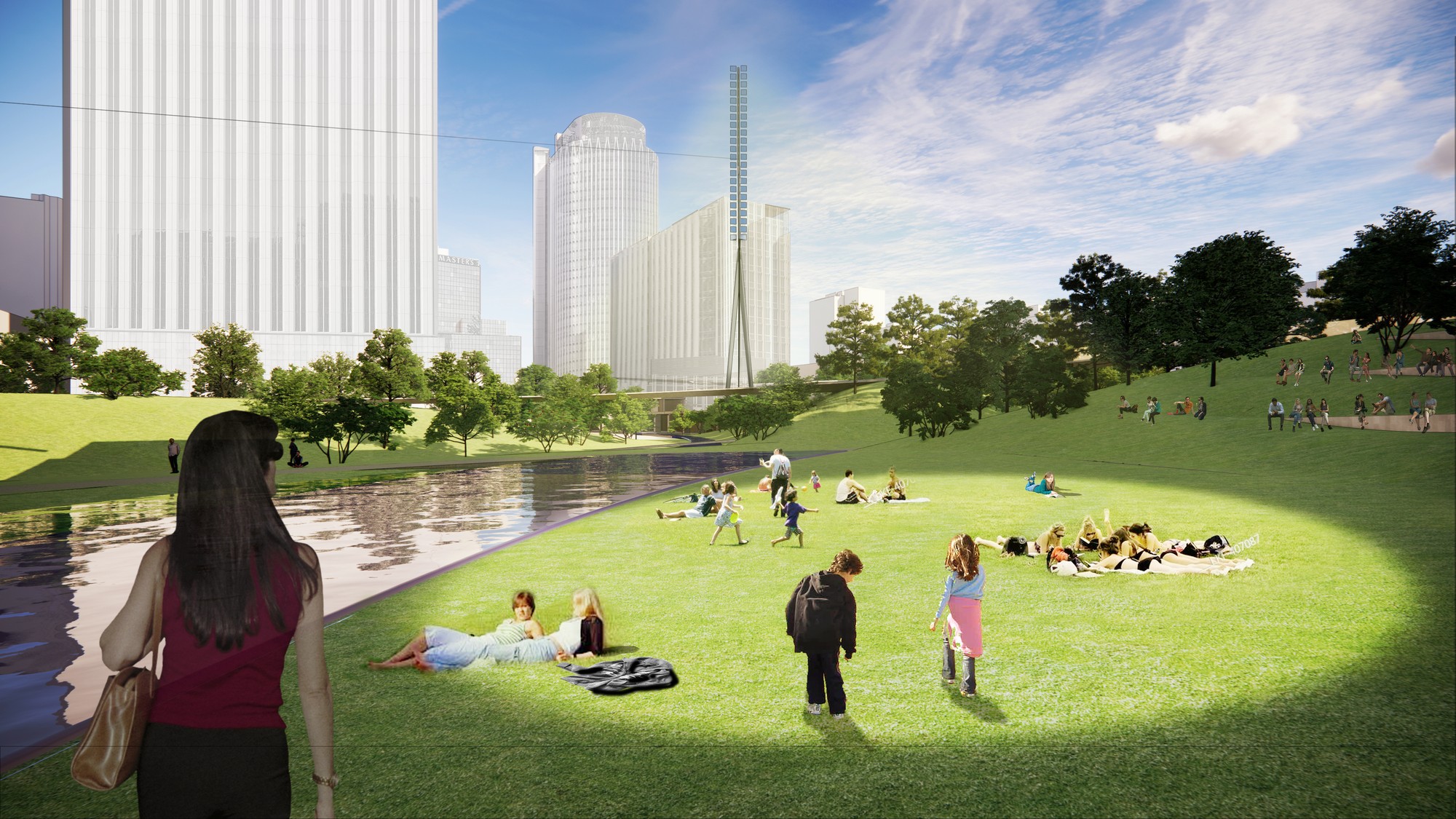 River channels that used to run across the site will be added, as will a rainwater catchment and storage to irrigate the landscape.
The AZCA district was conceived in the forties and built in the seventies as the city's "skyscraper zone" at the northern edge of the city centre.
Images courtesy of DS + R