2 May 2013
By Mark Richards in Mumbai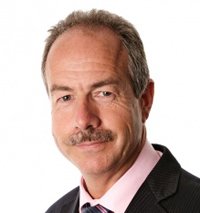 March started with a flurry of excitement over David Cameron's visit at the head of a huge British trade delegation.
Amid much talk about the UK's "special partnership" with India and the inevitable cricket-themed photo call, some interesting announcements were made.
Chief among them was a plan for British firms to take part in the construction of one of India's most ambitious infrastructure projects – a $25 billion "industrial corridor" between Mumbai and Bangalore.
The British PM called on British companies to work with the Indian and British governments to build new cities and transport links in nine districts along the 1000-km route between the two metropolises.
One can't help but draw comparisons with a similar, Japanese-funded plan for a $90-billion Delhi to Mumbai Industrial Corridor. This has been dogged by delays since it was announced six years ago, but in his budget speech, finance minister P. Chidambaram announced that this vast project would also build seven new cities.
India has never seen such a massive building of new urban areas. The last major project of this type was the construction of Chandigarh in the 1950s, but that will be dwarfed in comparison with these two highly ambitious projects.
Retail was also high on the British PM's agenda. Even though India has a complicated retail policy, it seems the ball has started rolling for overseas retailers eyeing its vast population of aspirational consumers.
It is now only a matter of time before the British retail giants enter India with a series of multi-brand stores. This move will be a much needed confidence boost, and reports stay that the retailer Tesco is planning its first stores in Mumbai and Bangalore.
With the western retailers is coming a new focus on energy efficient and green buildings. Turner & Townsend has a Project and Cost manager commission for Marks & Spencer's retail roll out across India, a brand for which sustainability is a key strategic objective.
In April the M&S store in Delhi, delivered by T&T, became the first retail outlet in India to be awarded a LEED Platinum rating.
The Indian budget came and went as a bit of a non-event, as the expected lift for FDI never really happened.
So it's still the case that the more foreign companies dig into the current FDI relaxations, the more red tape and sub-categorisation they find.
This is despite India's reforms to FDI in retail now being at an advanced stage of implementation. The Delhi government has been hard at work to iron out all the issues, and had wanted to finalise things before the budget session ended on 2 April.
This had always seemed like a long shot, and thus it proved to be. Many now feel that no action will be seen for another three months before the monsoon session.
So even though India has a huge potential as an emerging market – David Cameron's visit is proof enough of that – the country is not without its problems to entry.
Mr Cameron came to try to win new business amid fierce global competition on what was his second visit to India since he became Prime Minister in 2010.
In an interview with a leading Indian daily he said, "I'm in no doubt that India is going to be one of the great success stories of this century," adding "I want Britain to be one of your partners as you grow and succeed."
From where I sit in Mumbai, there is still a long way to go!
With general elections due in May next year, India's rate of progress towards these ambitious goals will be slow.
However, we remain optimistic and Turner & Townsend has always viewed its move into India as part of a long-term strategy, not a short-term cash cow.
Mark Richards is managing director for Turner & Townsend in India