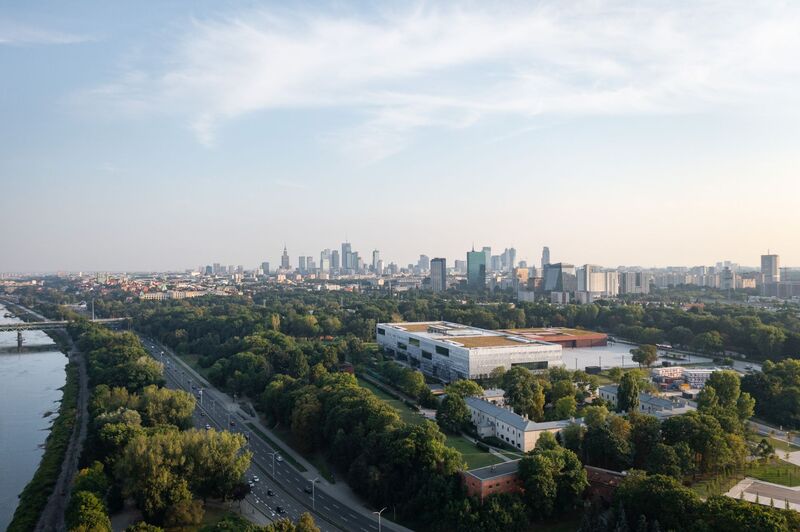 A museum of Polish history and an expansion of the Polish Army Museum have opened to the public.
Both were designed by local architect WXCA and both are located in the Warsaw Citadel, a fortress built in 1832 that has been closed for 200 years.
The history museum has 45,000 sq m and contains permanent and temporary exhibition spaces, archival areas, a 600-seat concert hall, cinema, library, food spaces and educational areas. In terms of style, it is made up of a series of stone slabs arranged in horizontal bands.
Work on the project began in 2006 with an original opening planned in 2012. 
The remodeled Army Museum now has greater exhibition spaces and extra storage for the facility's 300,000 strong collection.
The Citadel itself is an ongoing public project containing spaces for culture, history and leisure.
Szczepan Wroński, the co-founder of WXCA, said: "The Warsaw Citadel remained separated off from the City and closed to its residents for the last 200 years. Thanks to this, a vast green area and ancient stand of trees have remained on the site of the historical fortifications.
"Together with the Polish History Museum and the Polish Army Museum, we want to open up the Citadel itself so that it can be brought back to life and become a unique cultural park."