Latvian architect DJA has created a wooden pavilion which can hold a 20 piece orchestra and be transported to venues.
The structure is part of a series of Nature Concert Halls that have been built in the country over the past 10 years, and have been tested by musicians in some 17 municipalities.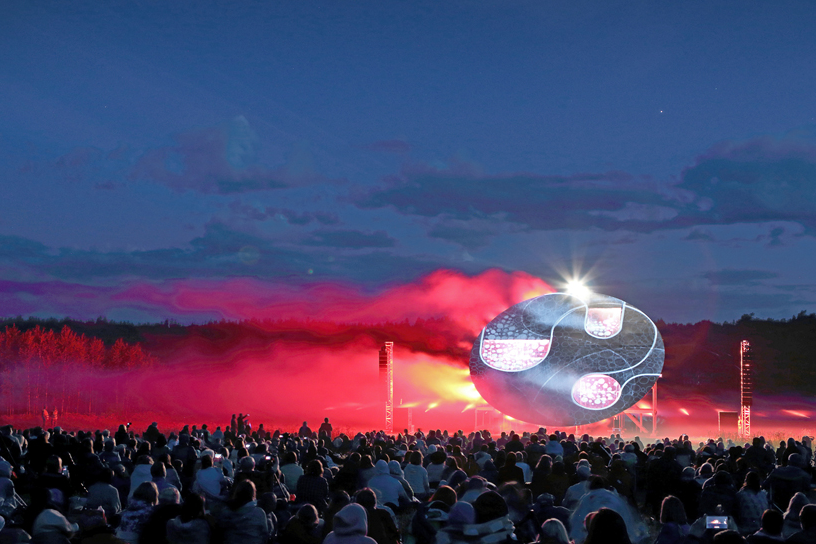 This hall's main focal point is a circular shield with a 14m diameter that acts as a projection screen. There are three openings in the circle, allowing the audience to view musicians on four levels.
The For Nature Concert Hall 2017 will also include videos of natural scenes displayed on the circle screen as part of a "multimedia nature-educational event that incorporates science, dramaturgy, music and art".
DJA say the architectural volumes in the structure refer "to existing elements in nature".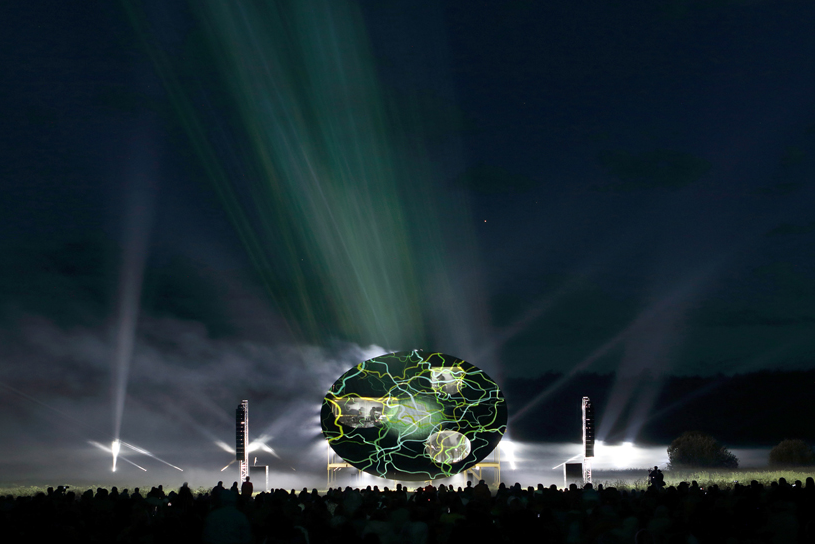 This year's exhibition will focus on the earthworm, as part of a "portal to the underground world"; it previously featured armoured fish in 2014.
Images courtesy of DJA