Dutch architect Powerhouse Company has added an extension to a brutalist former student building in Eindhoven to create a 100m-tall tower.
The 32,600 sq ft project will house 210 apartments and the renovated "Bunker" will contain the offices of a media company and a grand café.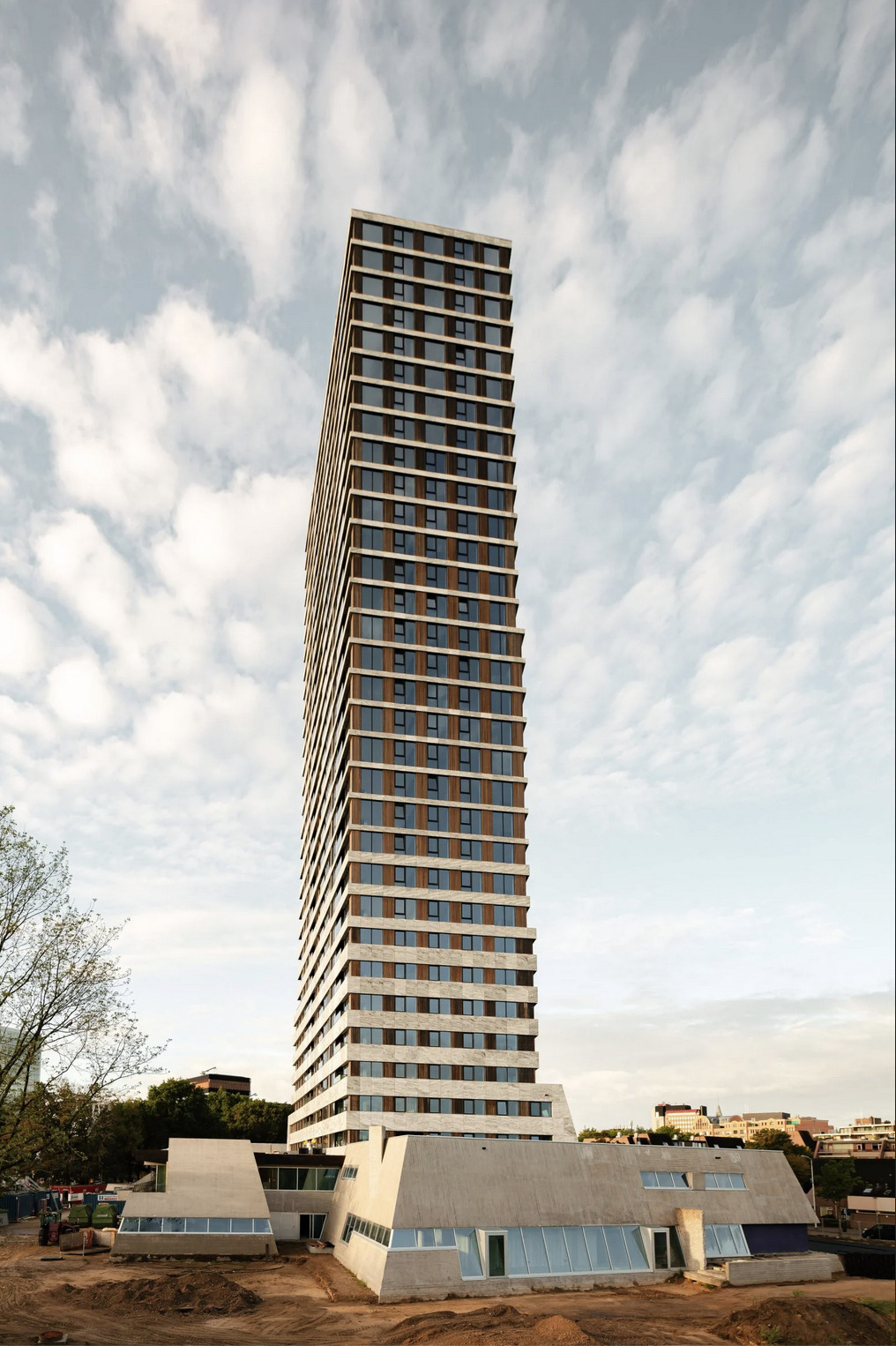 The Bunker, designed by Hugh Maaskant for the Eindhoven University of Technology in 1969, has become a monument to brutalist architecture, Brutalism was an offshoot of modernism often used on large civic buildings, and which favoured unadorned concrete and brick in bold geometric forms.
The modified development tapers as it rises, echoing the source building's stepped asymmetry, with additional glass to open and illuminate the top storeys. The extension uses stark detailing and rugged materials, echoing the original aesthetic.
Nanne de Ru, Powerhouse Company's founder, said: "We avoided a strict separation between old and new. Instead we made it an imaginative continuation of Maaskant's architectural style.
"The Bunker Tower brings new energy to a whole neighbourhood and to the city itself. Our design celebrates and restores the old Bunker's original raw glamour."