8 July 2013
Foreigners in Qatar account for nearly 87% of its population, the highest citizen-migrant ratio of any country according to figures from the Migration Policy Institute.
United Arab Emirates came second with a citizen-migrant ratio of 70%, followed by Kuwait (69%) and Jordan (46%).
In Qatar 1.3 million people, mostly young men from South and East Asian countries, help meet labour shortages in construction, manufacturing, service and other low-paid jobs.
Female migrant workers are typically employed in the domestic sector as well as in education and health care.
The figures reported in a Data Hub newsletter reveal that although the USA is considered to be the country of immigration, the share of migrants in the population was only about 13% in 2010.
Source: Data Hub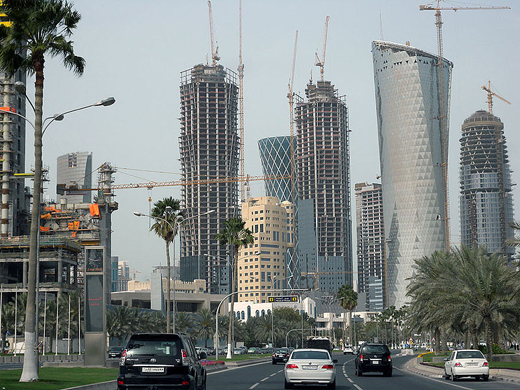 Construction in Doha (Credit: Amjra)