Uruguayan architect Rafael Viñoly has designed a 12ha "community park and nature preserve" for the roof of a redeveloped shopping centre in California.
The installation will have 6km network of walking trails that wind around orchards, vineyards, playgrounds and an amphitheater.
The green roof, which would be the world's largest, is part of a $3bn plan by Sand Hill Property to turn the mall into a mixed-use development complete with 2 million square metres of office space, 800 apartments, and mall with cinema, ice rink and gym.
Reed Moulds, Sand Hill's managing director, told Mercury News: "There will be nothing like it when we are done. We believe its community focus will make this a remarkable place to live, work, dine, play, learn and recreate."

The property to be redeveloped is the Vallco Shopping Mall is in Cupertino, a southern suburb of San Jose on San Francisco bay. Development plans will be submitted to the city authorities shortly.
Sand Hill will contribute $40m to the local community, and a further $20m if the project is approved.
Viñoly will work with OLIN Landscape Architects on the project.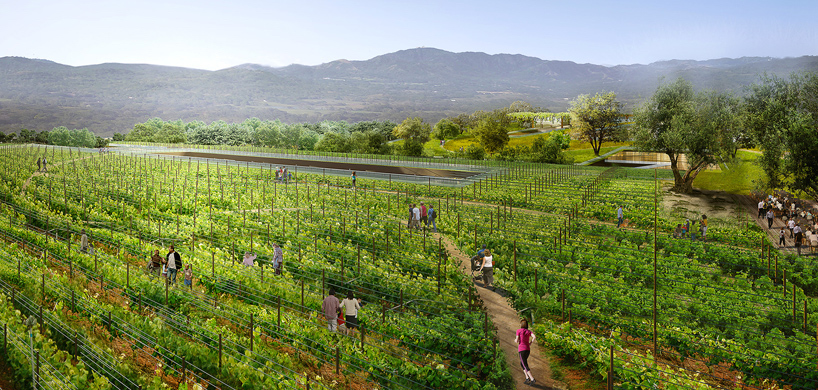 London's "Walkie Talkie", a Viñoly-designed tower in the City of London, was crowned winner of the 2015 Carbuncle Cup, a prize awarded to "the ugliest building in the UK completed in the past 12 months".
Images via The Hills at Vallco