China Railway Engineering (CRE) has debuted a smart track-laying method on a 500m stretch of a high-speed rail line in Hunan Province, which it claims can cut site labour by some 63%.
It makes use of robots, the internet of things, laser scanners and autonomous vehicles. Its developer, state-owned China Tiesiju Civil Engineering Group (CTCE), has filed 17 patent applications in China. CTCE is a subsidiary of China Railway Group.
China Daily reports that the system uses a "long-rail intelligent sorting vehicle", a push-and-roller recovery vehicle and a tractor. According to the paper, the three vehicles "nimbly laid the tracks with great precision".
Called "WPZ-500", the system was developed with the assistance of Central South University based in Changsha, Hunan province, and Zhuzhou Xuyang Electromechanical Technology Development.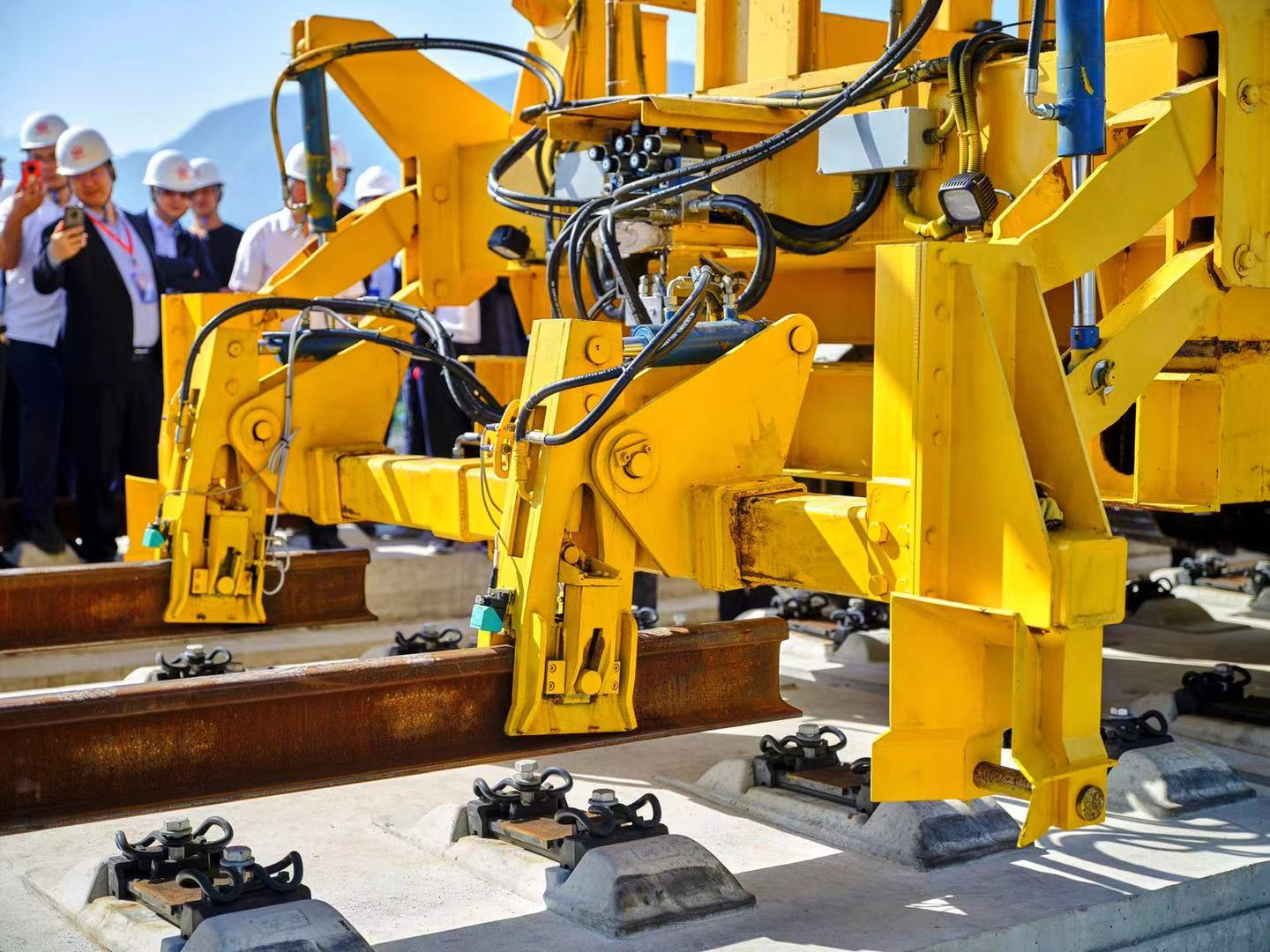 A combination of autonomous vehicles, laser scanners and the internet of things is used to control the equipment (CTCE)
Zhai Changqing, an engineer who oversaw the development of WPZ-500, commented: "The project began in 2019, and its successful operation now gives us great confidence."
The company has manufactured four sets of the track-laying apparatus, which it said would be useful in areas where it is difficult to recruit labour, such as those with high altitudes and low temperatures.
Zhai said: "If it is used in building the Sichuan-Tibet high-speed railway, the savings in manpower, and the increase in speed and reducing material damage will be enormous."
The demonstration occurred on a $6bn project to build a 250km line between three cities in Hunan, a mountainous province in south-central China. The Zhangjiajie-Jishou-Huaihua line, which is nearing completion, will run at up to 350km/h.
Top image: The WPZ-500 system uses three vehicles to lay the rails (CTCE)
Further reading: