A project to build a seven-story steel-and-glass office complex around – and into – an historic Dublin church, while completely enveloping the old church hall beside it, has won the man in charge of the job the title of Ireland's Construction Manager of the Year.
Alan Barnes of Collen Construction won the CMYA Ireland 2019 competition, run by the Chartered Institute of Building (CIOB), for the complex conservation and new-build at the former Presbyterian Scots Church in Lower Abbey Street. 
Judges described the project, which aimed to protect a heritage street scape while providing more space for a growing company, as akin to "open heart surgery".
Disused since 2003, the Scots Church interior is now a capacious foyer for its neighbour, insurance company Vhi. ©DonalMurphyPhoto
Designed by McCauley Daye O'Connell Architects (MDO), the project saw the church, built in 1869 and disused since 2003, become the new public foyer of health insurer Vhi, a neighbour of the church who needed to expand but didn't want to move from Abbey Street.
MDO's solution was an L-shaped exo-skeleton lattice structure that surrounds the church to the side and rear, and envelopes the original church hall, which had fallen into disrepair and was a target for vandals.
The hall, too, has been refurbished and returned to use, creating the effect of three buildings acting as one.
The church's original gothic features make for interesting contrasts in the light and airy office building. ©DonalMurphyPhoto
MDO said the project creates a building "which is light and transparent and contrasts and compliments the original gothic church design". 
The Scots Church is seen as important because it is last remaining building in Dublin designed by Irish architect William Fogerty.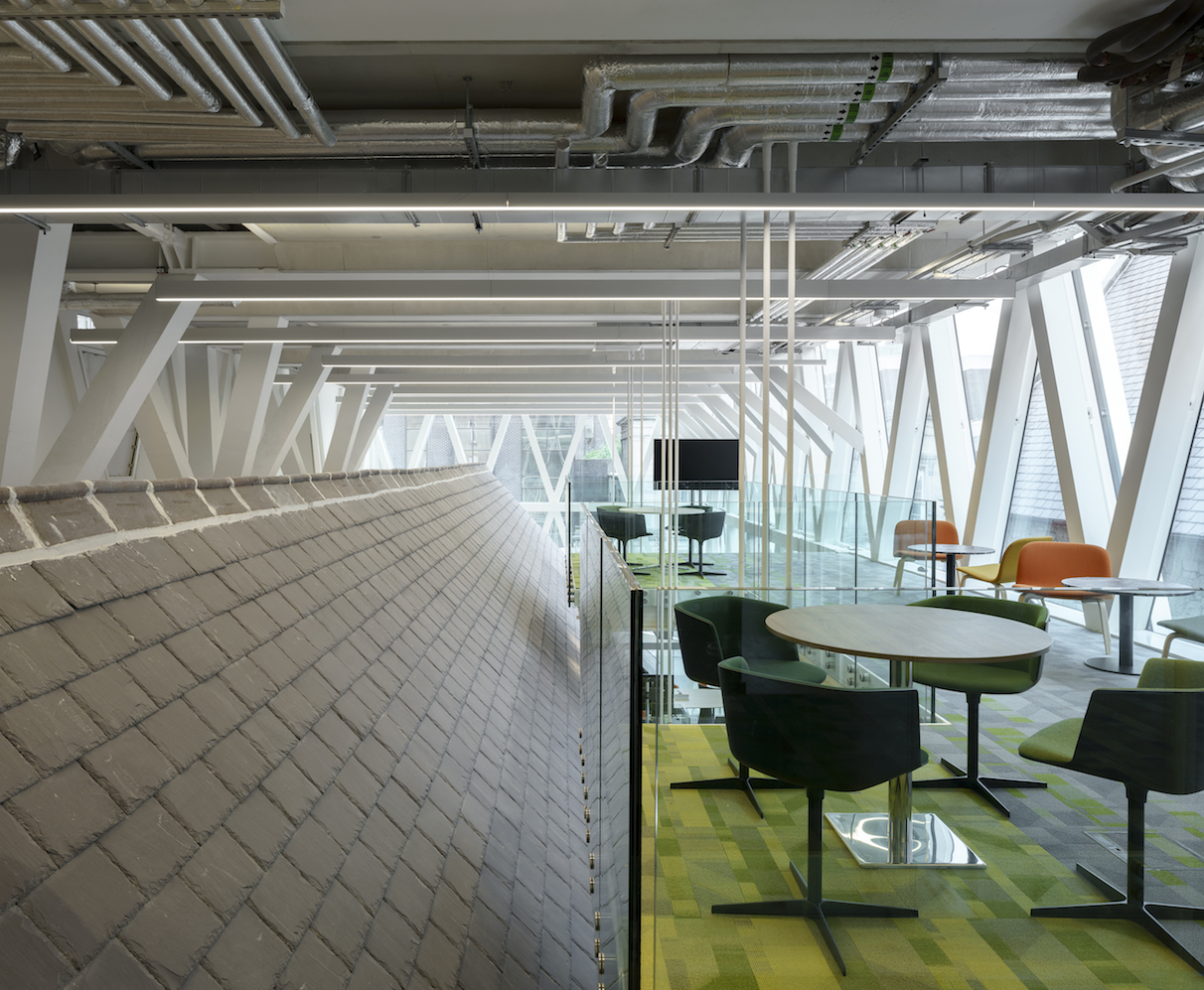 Formerly in a state of disrepair, the original church hall has been restored and now sits within the new office building. ©DonalMurphyPhoto
Receiving his medal at the CMYA Ireland celebration dinner at Croke Park Stadium on 20 June, Barnes was praised for his ingenuity, dedication and construction management skills, with the job delivered to an extremely tight budget and time frame.
The judges said: "The project involved complex works and innovative construction methodologies, which were imaginatively exploited by the candidate."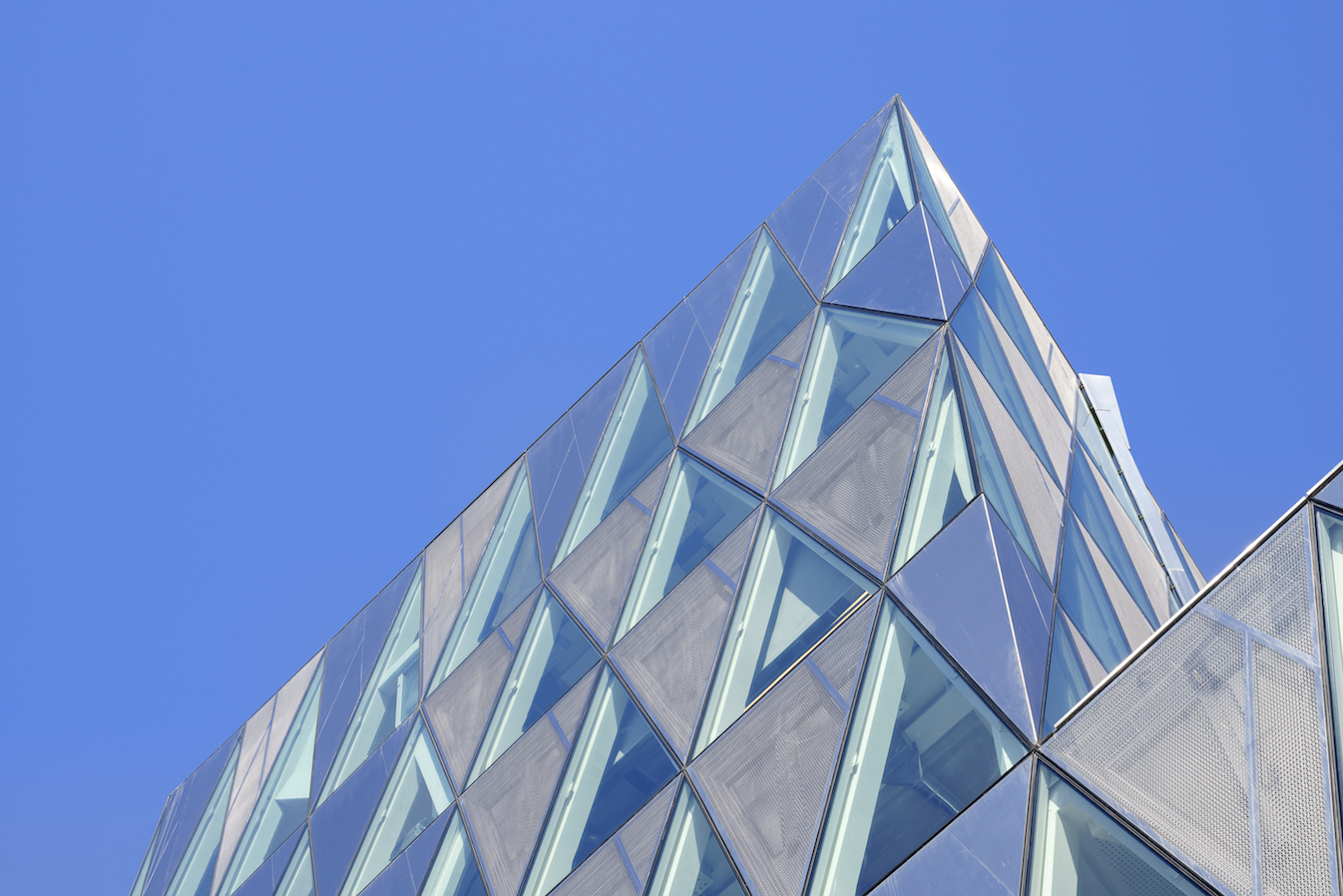 Architect MDO specified a mix of highly-insulated opaque, perforated and glass façade panels. ©DonalMurphyPhoto
The awards are run by the Chartered Institute of Building, whose director of operations, Amy Gough, said: "We need to take every opportunity we can to celebrate the excellence that exists in our industry.
"Not just to inspire the next generation or to help us create a movement that improves the whole performance of the industry but to tell society, at large, about the impact and long-term legacy our projects deliver."
All images of Scots Church ©DonalMurphyPhoto. Reproduced with permission