Five people have been arrested by police in Tanzania investigating how a home extension came to be built between a private residence and the Tanzania Ports Authority's main diesel pipeline.
According to reports in the Tanzanian press, one of those arrested was the owner of the house, Samwel Kilanglani, 63, a former employee of the Tazama Pipeline company.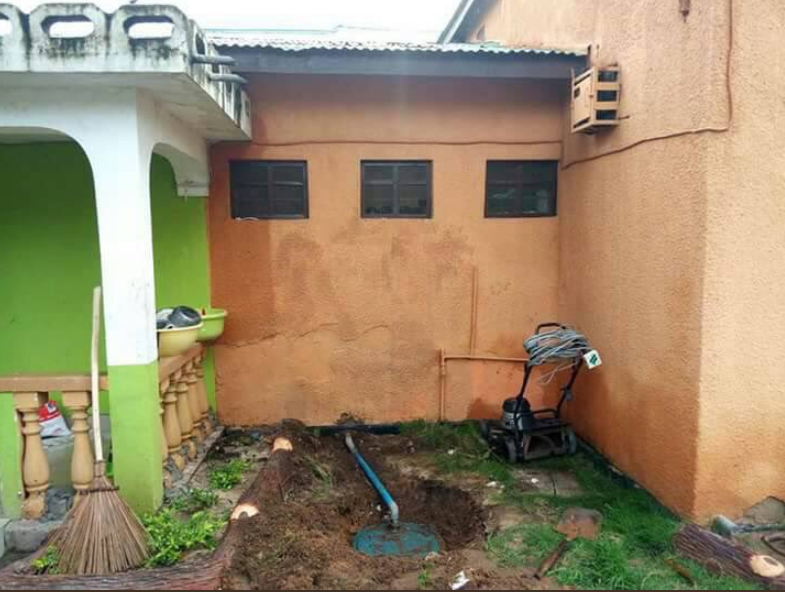 This picture was being shared on social media
Police said the accused was suspected of tapping the line to fill a barrel in his garden. Residents in the Tungi suburb in the south of the city reported their suspicions after some of the diesel leaked.
Police are trying to establish how the illegal pipe was attached to the main line, which is buried some 3m below ground.
Robert Mayalla, the commander of security at the port of Dar es Salaam, said it was possible that the suspects connected their pipe during the construction work. He explained that the technical knowledge needed to make the connection was beyond anything a laymen would have.