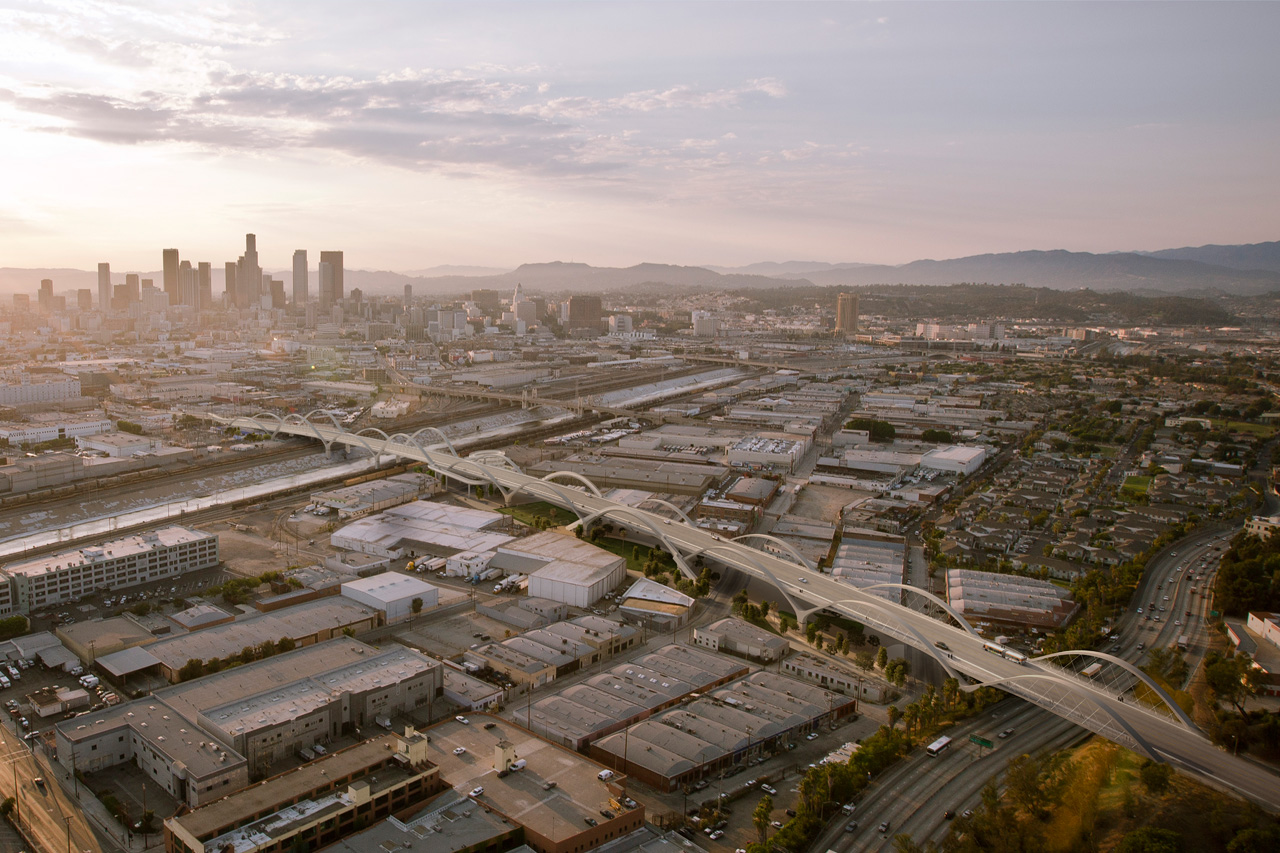 Work on the Los Angeles Sixth Street Viaduct, also known as the Ribbon of Light, has been completed and officially opened to the travelling public after 10 years' work.
The $588m structure, which replaces a 1932 original, is 3,500ft long and 46ft wide, and accommodates vehicles, pedestrians and will also have lanes for bikes. It spans the LA River and links Boyle Heights on the east side with the Downtown Arts District on the west.
The design references the original 1932 project with 10 pairs of sculptural arches, some matching the original placement.
A 12-acre public park with art plaza and cafe will be added below the viaduct, accessible via walkways and a bike ramp linked to the LA River.
The City of Los Angeles Bureau of Engineering selected a design team including HNTB as engineer and executive architect, Michael Maltzan Architecture as design architect, Hargreaves Associates as landscape architect and AC Martin as urban planner.
Kevin de León, a Los Angeles City councillor, said: "After more than six years of being closed, we are thrilled to reopen the newly built Sixth Street Viaduct and usher in a new era for Los Angeles.
"Once again, this bridge will take its place as one of Los Angeles' most iconic landmarks. This celebration will be a tribute to the years of dedicated work that went into creating one of the most inspiring public works projects in our city's history."