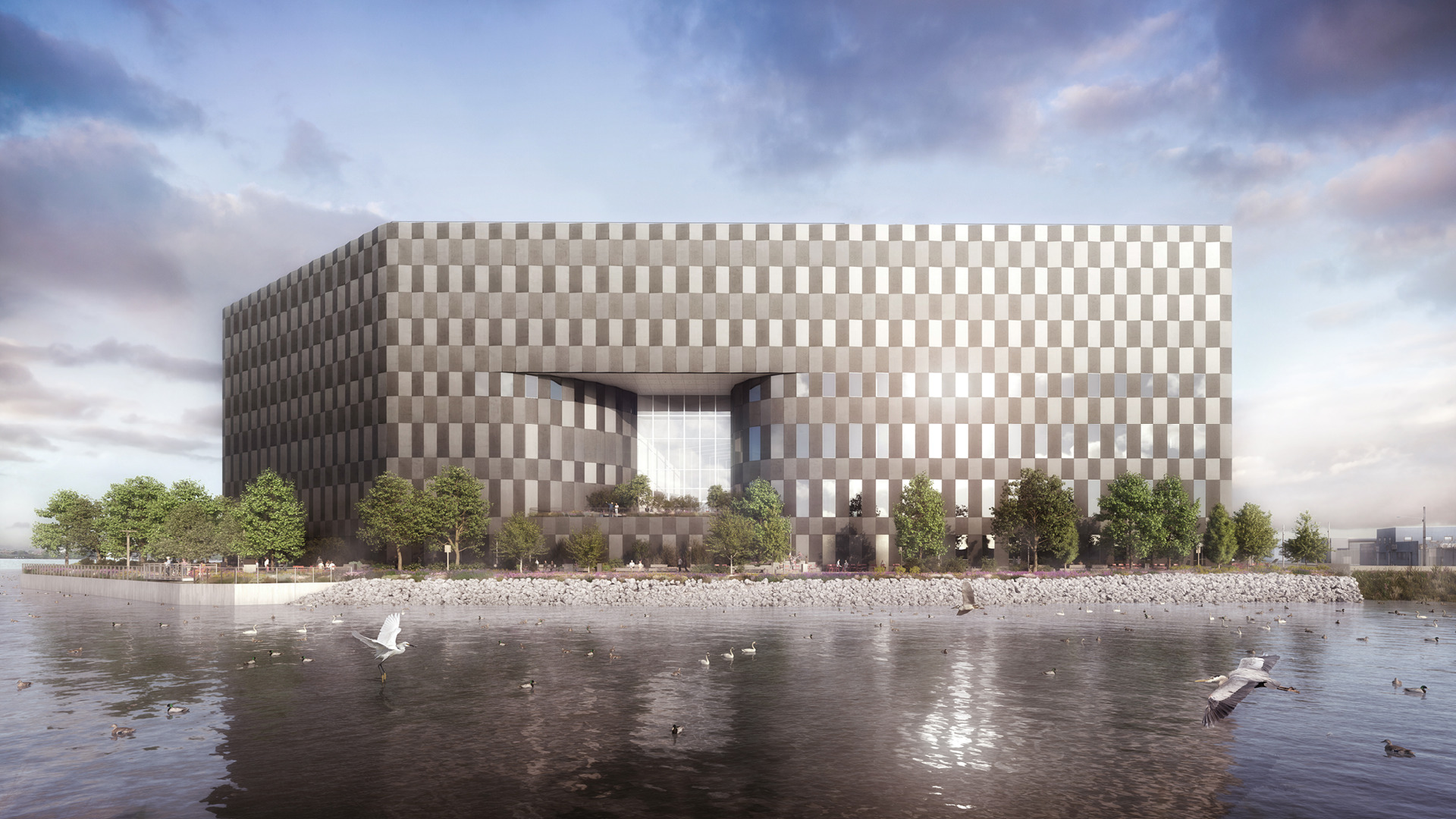 New York City's Department of Buildings has green-lit construction of American actor Robert De Niro's Wildflower Studios, a 775,000 sq ft space that will become the city's first purpose-built production sound stage.
Designed by Danish architect Bjarke Ingels Group (BIG), Wildflower Studios will be the first vertical film studio in the world and will contain 11 stages and two open-air terraces, puncturing the façade of precast concrete panels. The building's roof will include 150,000 sq ft of solar panels and there will be a waterfront esplanade open to the public.
The seven-storey, 145ft-tall development will be located in the Ditmars–Steinway neighborhood of Astoria, Queens.
Adam Gordon, Wildflower Studios' managing partner, said: "We are determined to create a world-class content creation campus in Queens. It speaks to telling stories in all forms: streaming, AR, VR, and gaming, with a building design that looks toward the future."
Bjarke Ingels, BIG's founder, added: "The vertical media production village will be home to storytellers working across all mediums – a hub of collaboration, creativity, and innovation."
Wildflower Studios is due to be completed in 2023.