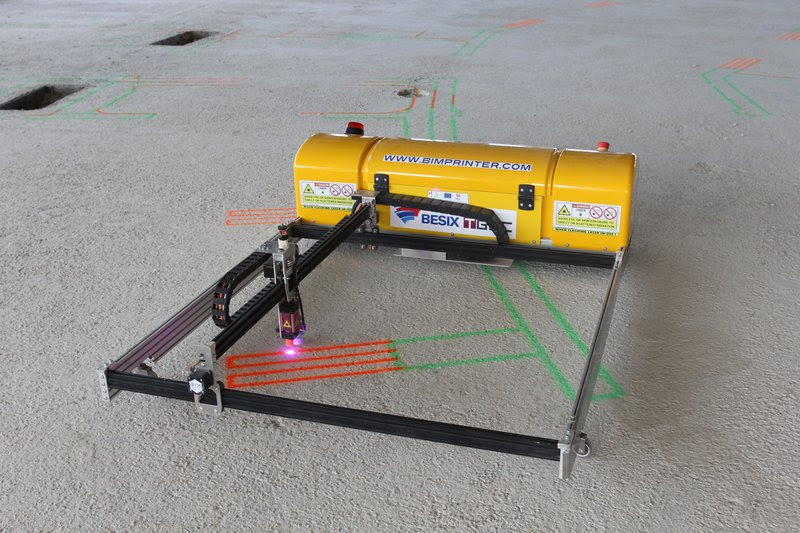 Belgian contractor Besix is using an autonomous robot to trace floor plans in the 250-metre-tall Mohammed VI Tower under construction in Morocco, saying it is a world first for a skyscraper.
The "BIMPrinter" topographic robot, created by a Belgian company of the same name, traces the exact outlines of partition walls with complex geometry straight onto floor slabs, guided by the digital model of the building.
Besix chief surveyor Mikolaj Zdebski said the technique allows them to produce a complete floor plan in less than a day, which is three times faster than by traditional methods, saving much time on the 55-floor tower.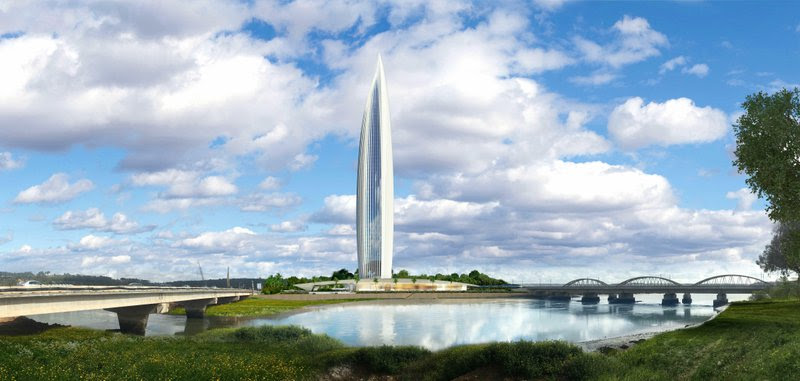 "The quality of the tracings is impressive for both straight and arched lines, and the 'painted' lay-out reflects very well the future installations well before the start of assembly works," he said in a press release. "This is very helpful for workers, subcontractors, but also for the architect and the client's representatives!"
Developed by O Tower and conceived by the architects Rafael de la Hoz and Hakim Benjelloun, Mohammed VI Tower is part of the Bouregreg Valley development project near Rabat. Work began in 2018 and is scheduled for completion in 2023.