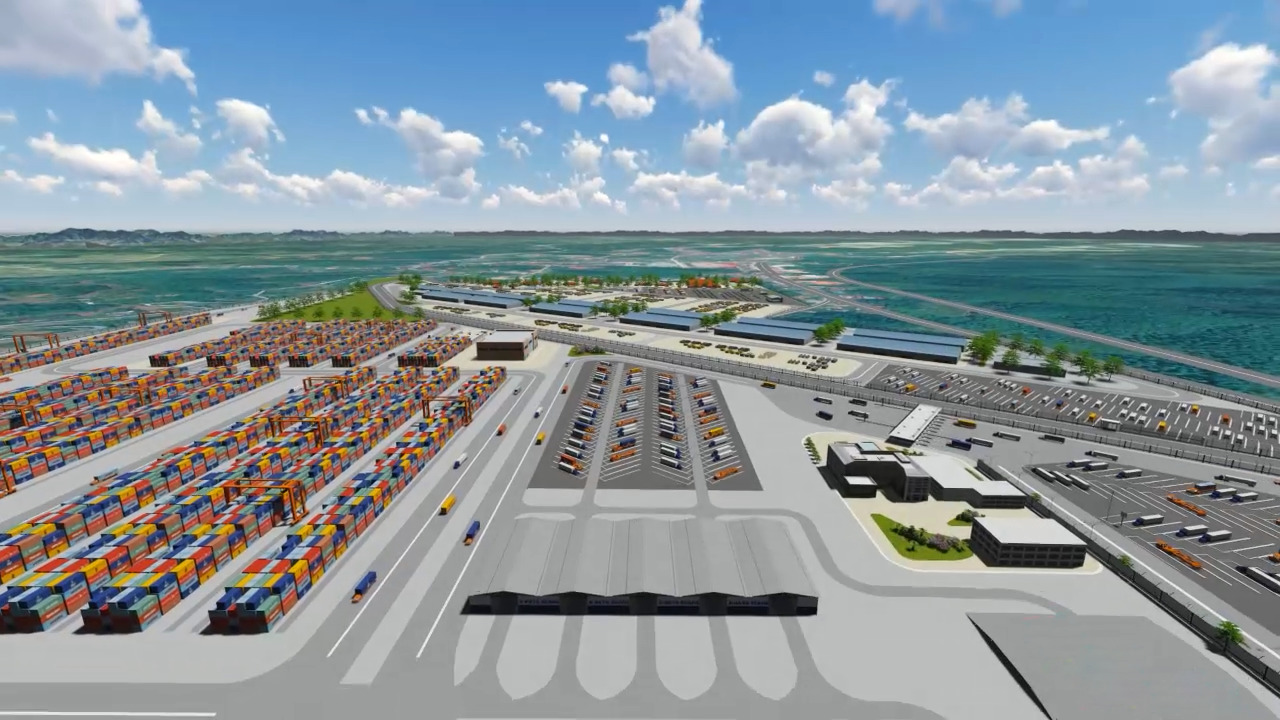 Dutch company Royal HaskoningDHV and Albanian consultant Abkons have announced plans for two projects: a seaport in Porto Romano, Albania and a dry port in Pristina, Kosovo.
The Albanian port will take the place of the existing Port of Durrës, moving it 9km north to a new location in Porto Romano. Abkons and Royal Haskoning have completed the scheme's masterplan and are working on the design of phase one.
The current Port of Durrës' site will be transformed into a leisure-focused waterfront destination.
An inland transshipment terminal is due to be built near Pristina, capital of Kosovo, which will be linked by road and rail to Porto Romano.
The governments of Albania and Kosovo have been presented with the plans.
Edi Rama, Albanian's prime minister, said: "I was delighted to see the plans brought forward for the new port at Porto Romano. This is a fantastic opportunity to set a new standard in planning and connectivity.
"The scheme allows the entire region to benefit from the increased trade, opportunities, and environmental improvements."
Erik Oostwegel, Royal HaskoningDHV's chief executive, said: "Starting with a blank canvas is a rare privilege for our port planners and engineers. In moving the industrial side of the port operation, we essentially had the opportunity to plan an entirely new port that will help improve the transport logistics in the whole of the Balkans region."
Redi Basha, Abkon's chief executive, added: "The economic and social impact that Porto Romano brings to Albania, has given us a special kind of responsibility. The port will be a gateway to the western Balkans."
If the projects are given the go ahead, port operations could begin in 2025.