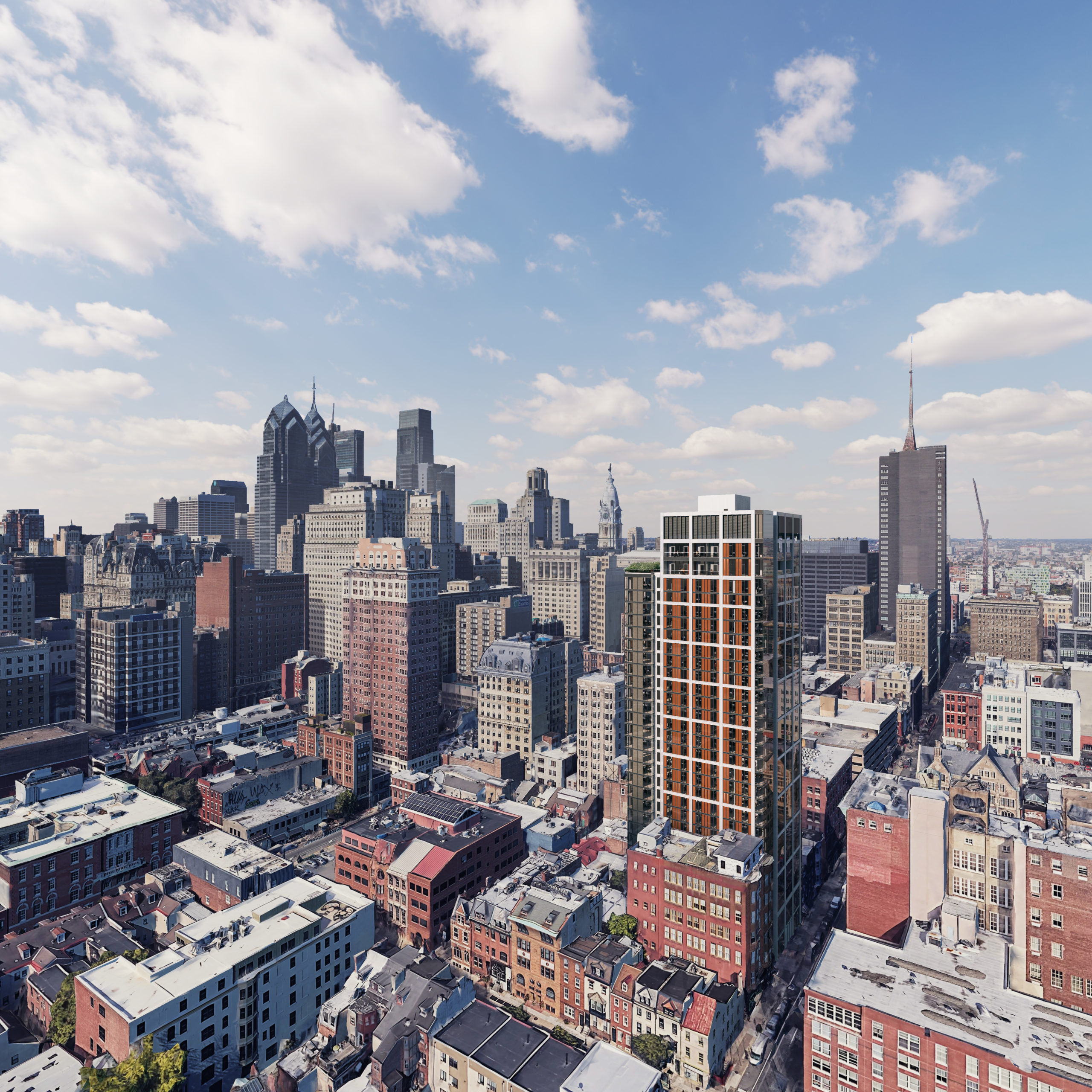 Work has begun on "210 South 12 Street", a 32-storey, mixed-use building, designed by London headquartered architects Rogers Stirk Harbour + Partners (RSHP) and Philadelphia based BLT Architects.
The building has two floors of retail space, 378 rentable apartments and amenities including a pool, games room, gym, high level terrace and lounge area.
The tower is in Philadelphia's central Washington Square West neighbourhood, close to the city's waterfront.
It will be clad in light-colored aluminum and brick, which references local buildings.
The facade will have grain and texture and include cantilevered end bays and three-storey modules to break down the structure's scale.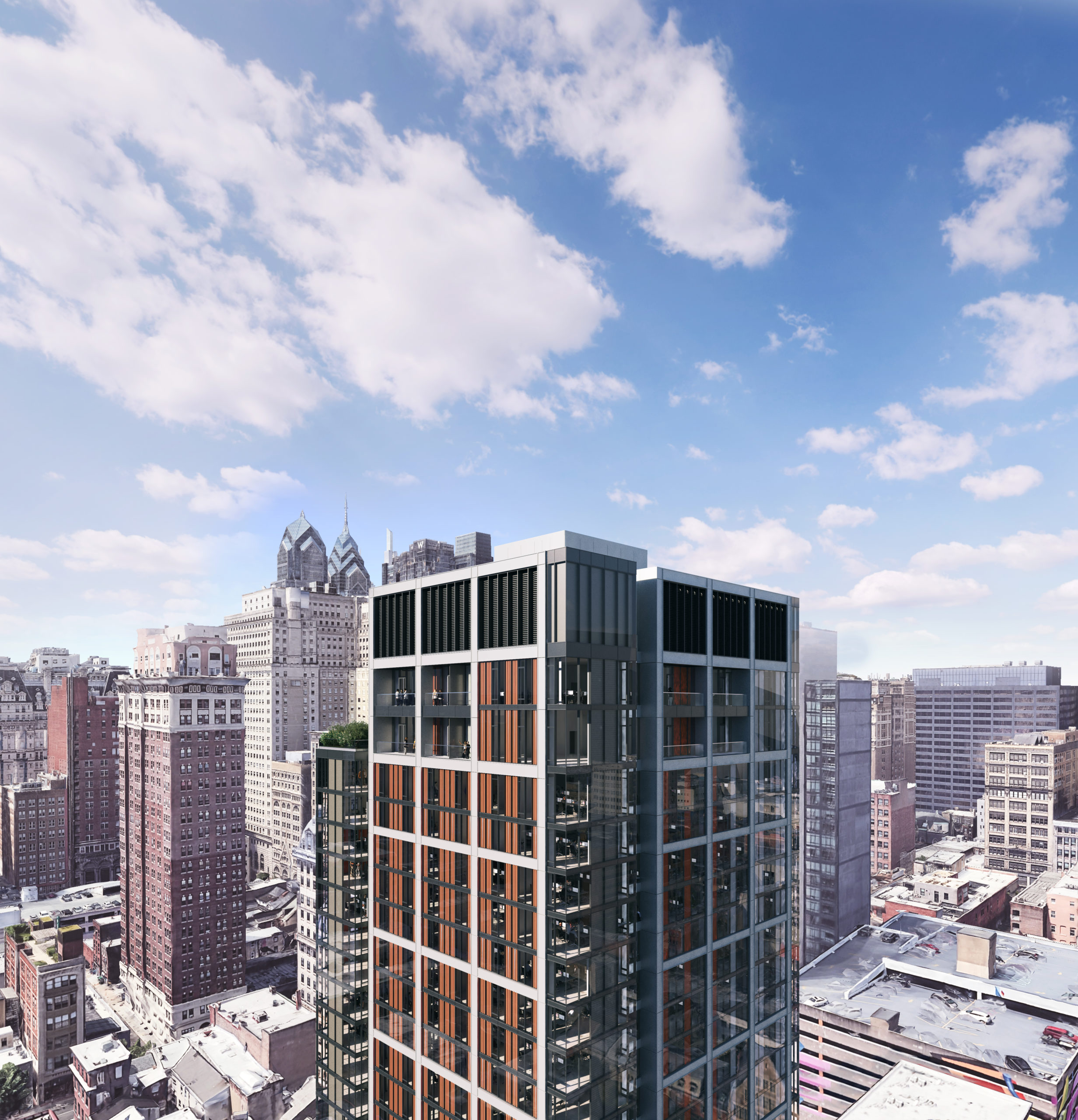 In a press note to GCR, Richard Paul, RSHP partner, said: "210 South 12 Street provides a sensitive counterpoint to the existing 19th-century urban fabric that characterises this central city site.
"Articulated through the vocabulary of its architectural detailing and materiality, it will infuse new life with its active 12th Street frontage to this well-established neighbourhood and add a sleek and elegant contribution to the city's skyline profile."
John Usdan, Midwood Investment & Development's chief executive, said: "The building's award-winning team of architects and engineers led by RSHP and BLT Architects collaborated to create a beautiful mixed-use residential building that will take its place on the Philadelphia skyline.
"We look forward to welcoming residents to this building in a vibrant neighborhood in the middle of Center City for years to come."