Russia plans to build a $1.3bn bridge across the Lena River in north-east Siberia in a plan to develop the remote Yakutia region, reports newspaper Kommersant.

The 3km bridge, which was approved by Russian president Vladimir Putin on 9 November, is intended to improve links to Yakutsk, the capital of the Sakha Republic.
Yakutsk is said to be the coldest major urban area the world, with an average temperature of -9°C. It is also the largest urban area that cannot be reached by road. During the winter, cars drive across the frozen Lena, and in the summer they rely on ferries. There is no bridge over the Lena anywhere in the Sakha region.
A design for the bridge, completed in 2008, envisages a double deck, with a dual carriageway on the upper tier and a single-track railway line on the lower. It would be constructed at Tabaga, a site 40km upriver from Yakutsk, where the river narrows and does not create a flooded area in spring. About 11km of roads would also be built.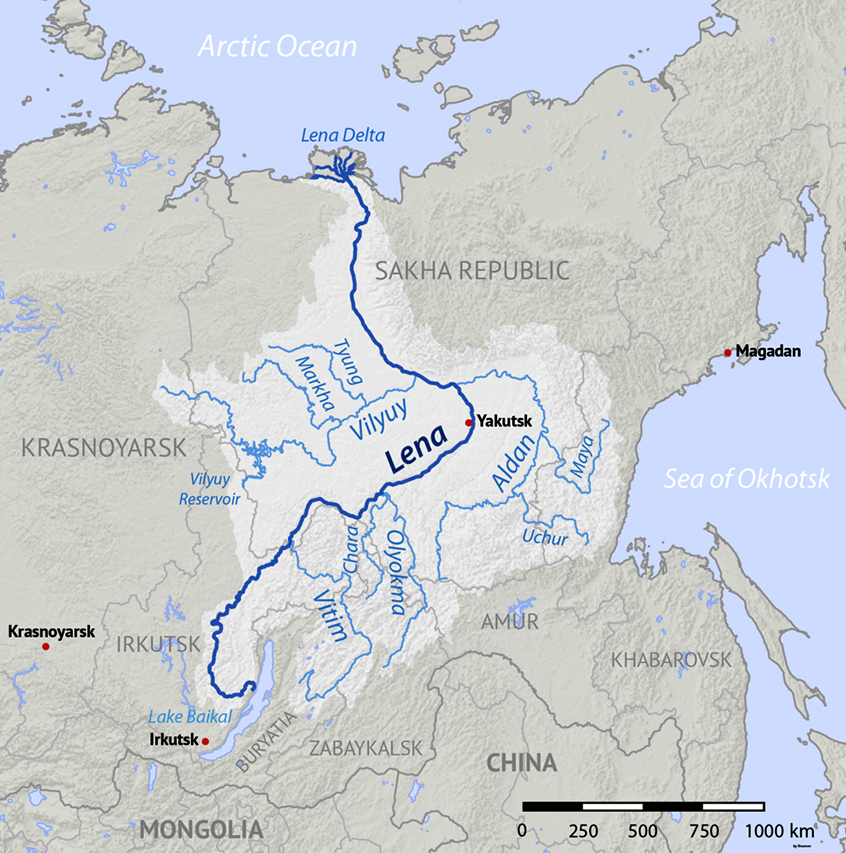 The Lena is one of the three great Siberian rivers (Shannon1/CC BY-SA 4.0) [https://creativecommons.org/licenses/by-sa/4.0/]
The Russian government hopes that linking the city to the federal road network would dramatically improve the city's accessibility and boost the region's GDP by up to 3%. Despite its hostile climate, the Sakha is a wealthy area. It is the second largest exporter of diamonds, and has large reserves of gold, gas and oil.
The Siberian Times reports that the bridge would also provide a route through eastern Siberia to the Sea of Okhotsk and Japan, via a corridor between Irkutsk and the port city of Magadan.
The federal government is expected to cover around 65% of the costs, with the rest coming from private sources. The crossing will be free for cars but tolled for trucks.
Image: Yakutsk is a wealthy city, with a population of more than 300,000 (Stepanov Slava/CC BY-SA 4.0) https://creativecommons.org/licenses/by-sa/4.0/
Further reading