Russia will build and part-fund two more reactors for India's largest nuclear power plant following a deal signed on 1 June.
The reactors will cost about $7.8bn to build, of which $4.2bn will be loaned by Russia.
The two countries signed a framework agreement covering the third stage of work at the Kudankulam plant in the south Indian state of Tamil Nadu. The two new reactors will bring the total to six when all are operating.
Atomstroyexport, which handles foreign projects for Russian nuclear power giant Rosatom, will build the reactors using the latest version of the VVER design (water-water energetic reactor), first developed in 1970.
President Vladimir Putin and Prime Minister Narendra Modi (pictured) attended the signing ceremony during an annual Indian-Russia economic summit in St Petersburg.
The first of the new reactors is expected to be commissioned in five-and-a-half years and the second in six years.
The project will be funded using 70% debt and 30% equity; the equity funding will come from India.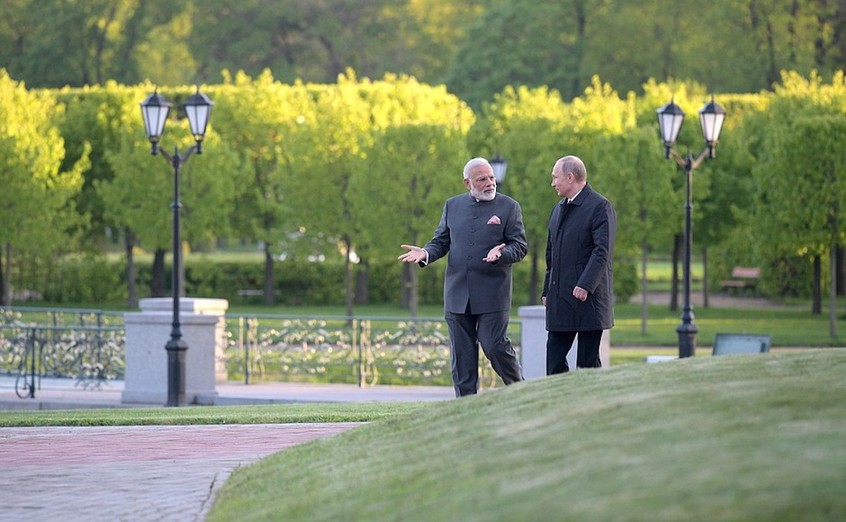 Indian Prime Minister Narendra Modi and Russian President Vladimir Putin on 1 June 2017 in St Petersburg (Rosatom)
Speaking at the signing ceremony, President Putin said the first two reactors at Kudankulam were now operational and made use of "the most reliable, latest Russian technology".
He added: "At a teleconference in October 2016 with Narendra Modi we launched the construction of the plant's third and fourth units. And we reaffirmed our intention to build in India at least 12 Russian-designed energy units, which will make a large contribution to the development of India's nuclear industry."
The Kudankulam scheme was originally agreed between the Soviet Union and India in 1988. When complete it will be the single largest nuclear power station in India with six reactors each generating a gigawatt of electricity.
Work on the plant began in 2002; the first reactor came online in 2013 and the second in 2016.The third and fourth reactors are expected to be commissioned by 2023.
Top image: Kudankulam in 2014, when two reactors had achieved criticality (Indiawaterportal.org)
Further Reading: