Hermann Tilke, the legendary German designer of Formula 1 circuits, has been commissioned to design a circuit near St Petersburg, according to Russian motorsports organization SPB Racing Team.
SPB posted an illustration of the track on its Facebook page on Monday, 24 October.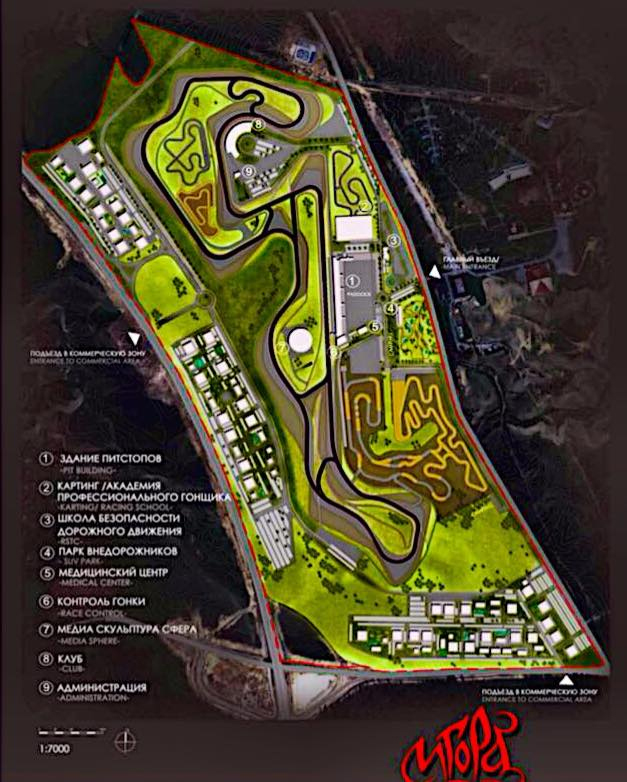 The design of the new circuit, according to SPB Sport (Facebook)
It said the track would be 4.8km long, with nine right-hand and eight left-hand turns. The difference between the lowest and highest points is 20m and the track will be between 12m and 15m wide.
The site will be near the Igora mountain ski resort, about 60km north of St Petersburg on the Karelian Isthmus.
Tilke also designed Russia's existing F1 circuit, at Sochi in the Caucasus, which was completed in 2014. It is not surprising that he has been commissioned to work on another – about half of all the venues in the present calendar are "Tilkedromes".
Top image: The inaugural race at Tilke's Sochi track (Creative Commons)