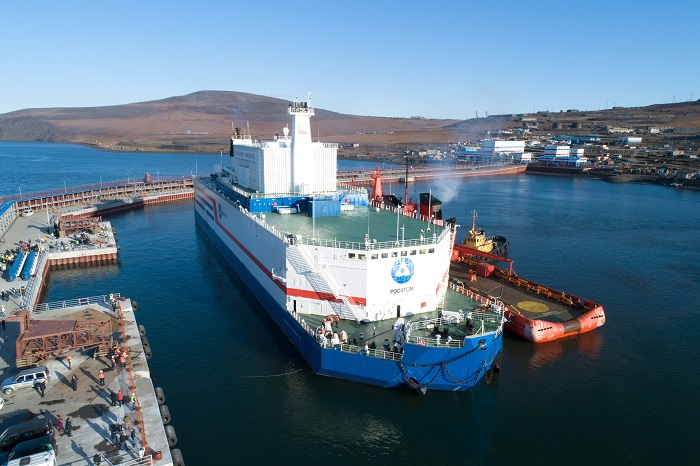 A Russian submarine designer is working on a submersible nuclear power unit that can dive to a depth of 400m and provide energy to remote Arctic settlements, reports Strana Rosatom, the house magazine of the Rosatom nuclear corporation.
It said St Petersburg-based Malakhit Marine Engineering Bureau, which makes nuclear-powered submarines for the Russian navy, is working on a submersible containing two reactors with a combined power output of 20MW.
It comments that the modules would require maintenance inspections every three months, carried out by up to six specialists who would take their own submarine down and dock with the nuclear module.
World Nuclear News notes that Malakhit's website says the module would be controlled by eight "anchor lines".
Russia has already produced one floating reactor for use in Arctic waters (see further reading), however a submersible module would not have to deal with icebergs and pack ice.
The idea of building an underwater nuclear reactor was previously proposed by the Rubin Design Bureau, also based in St Petersburg, back in 2016. The idea then was to provide power for Arctic oil platforms.
And in 2011, French submarine maker DCNS proposed "Flexblue" – a cylindrical unit 100m in length and 15m in diameter that would have housed a pressurised water reactor with an output of up to 250MW.