Negotiations are in the final stages for Russia to build Uganda's first oil refinery.
Estimated to cost $4bn, the refinery will be essential for the landlocked east African country to capitalise on its oil and gas, of which commercially viable quantities began to be found in 2005.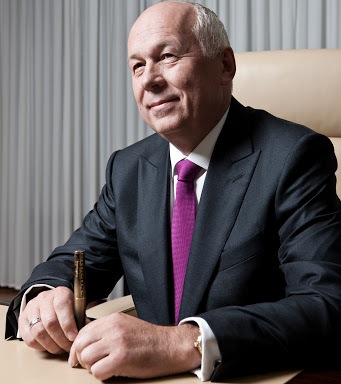 Sergey Chemezov, chief executive of Russian state-owned conglomerate, Rostec (Wikimedia Commons)
Commercial oil production was due to start in 2018 but last month the Bank of Uganda warned that low oil prices were likely to delay the country's oil boom.
In February Uganda awarded the refinery project to a consortium led by RT Global Resources, a subsidiary of Russian state-owned conglomerate Rostec, whose companies include the makers of the Kalashnikov rifle.
Rostec's chief executive, Sergey Chemezov (pictured), is a former KGB officer and close ally of Russian president Vladimir Putin. He is subject to US and European Union sanctions imposed over the crisis in Ukraine.
RT Global Resources and consortium partners Tatneft and VTB Capital will take a 60% equity stake in the refinery, which is expected to produce 60,000 barrels per day of refined petroleum products including gasoline, diesel and aviation fuel.
Also part of the consortium is Korean refinery operator, GS.
In tendering for the project, the Russian group beat a South Korean consortium led by SK Energy, according to Rostec, which hailed the deal as "the first achievement of this kind for a Russian company in Africa".
Rostec's Chemezov said the project would be "a sound basis for advancing Russia's interests in [all of] Eastern Africa".
Last week Ugandan authorities said negotiations between the two governments on the refinery deal were in the final stages.
Ugandan state minister for regional cooperation, Philemon Mateke, also said that his country and Russia would sign an agreement on broader economic cooperation on 19 May.