NagaCorp, the largest hospitality and gambling group in Cambodia, has announced plans to spend up to $3.5bn nearly quintupling the footprint of its NagaWorld casino in Phnom Penh.
The "Naga 3" project will add 4.8 million sq ft to the casino-resort complex, in the form of five 45-to-66 storey towers. The company has not said exactly what the towers will be used for, except "non-gaming entertainment".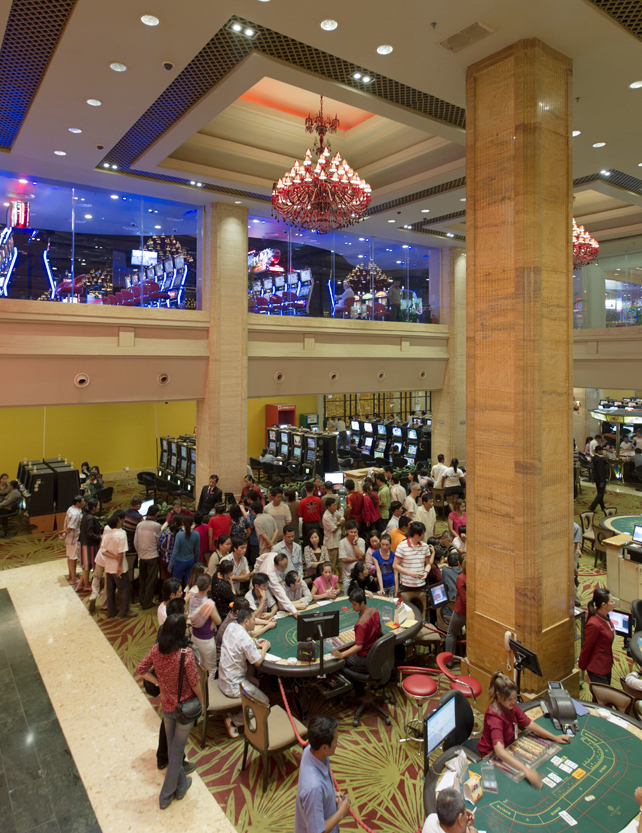 One of NagaWorld's gaming halls (NagaCorp)
The existing resort was built in 2003, and an extension, Naga 2, was added in 2017. It covers a million square feet and offers some 700 hotel rooms with gaming halls containing around 169 tables and 1,500 machines, as well as a spa, shopping mall and convention centre.
Chen Lip Keong, the Malaysian businessman who founded NagaCorp, has pledged to cover half of the construction costs from his own pocket, with the remainder to be raised by NagaCorp. In return for this investment, he will receive more than a billion shares in the company, raising his holding from 66% to 73%.
NagaCorp's financial position is buttressed by its monopoly on gambling in much of Cambodia. The casino's licence is guaranteed until 2065, and it alone is allowed to offer gambling services within a 200km radius of Phnom Penh until 2035.
NagaWorld's gaming revenue rose 55% in 2018 to $1.4bn, and profit rose 53% to $390m for the year ended 31 December 2018.
Top image: NagaWorld in Phnom Penh (Kiensvay/CC BY-SA 3.0)
Further reading: