Russia's ministry of defence has released pictures of a large cathedral it is building in Moscow to honour the Russian army.
The 95m-tall "Main Cathedral of the Russian Armed Forces" has been built on the Patriot Park military exhibition grounds "to symbolize spirituality of the Russian Armed Forces that unsheathe the sword only to defend its Fatherland," the ministry said. 
It will open on 9 May, the 75th anniversary of Nazi Germany's surrender in WWII.
Interior mosaics also depict President Vladimir Putin, Josef Stalin, and a scene showing Russia's annexation of Crimea in 2014, reported MBKh Media, a Russian news website critical of the Putin government.
That prompted a defence by the head of the Russian Orthodox Church's expert council on church art.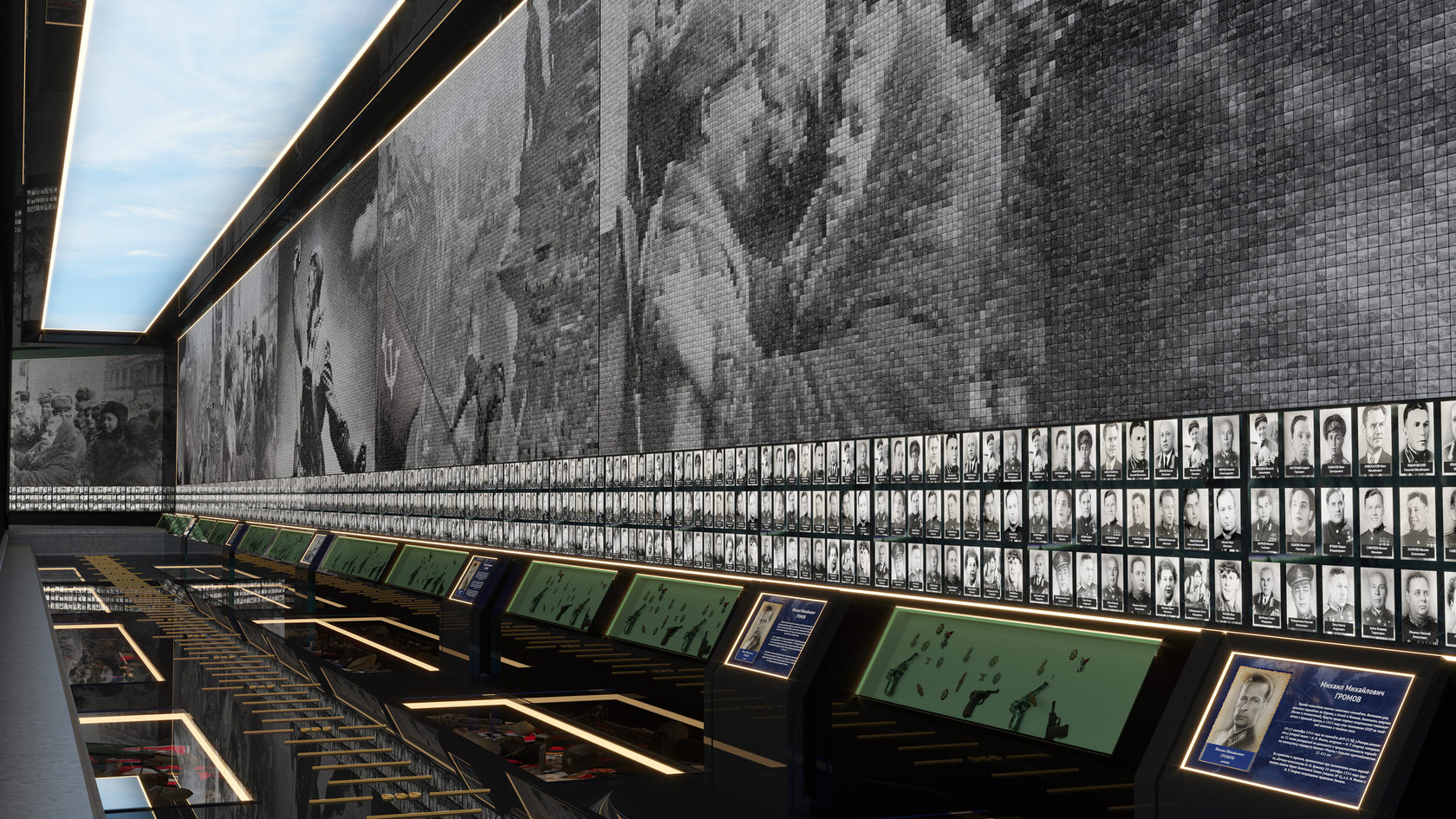 Memory Road, showing photographs of Russian war heroes
Archpriest Leonid Kalinin told the Tass state news agency: "The Art Council considers these images to be absolutely appropriate, reflecting the historical truth, from which pages cannot be torn out arbitrarily."Â 
Patron saint of strategic missiles
Four side chapels are dedicated to patron saints of branches of the Russian armed forces, including Saint Ilia of the aerospace forces, Saint Barbara of the strategic missile forces and Saint Alexander Nevsky of the land forces. Â 
Symbolic design elements include a dome with a diameter of 19.45m, a reference to the final year of WWII, known in Russia as the Great Patriotic War, and a "road of memory" that will have 1,418 steps forged from Wehrmacht equipment, one for each day the Soviet Union fought in the war.
The cathedral was part-funded by donations from the public amounting to $41m, according to a foundation that organised public donations to the project, reports The Moscow Times.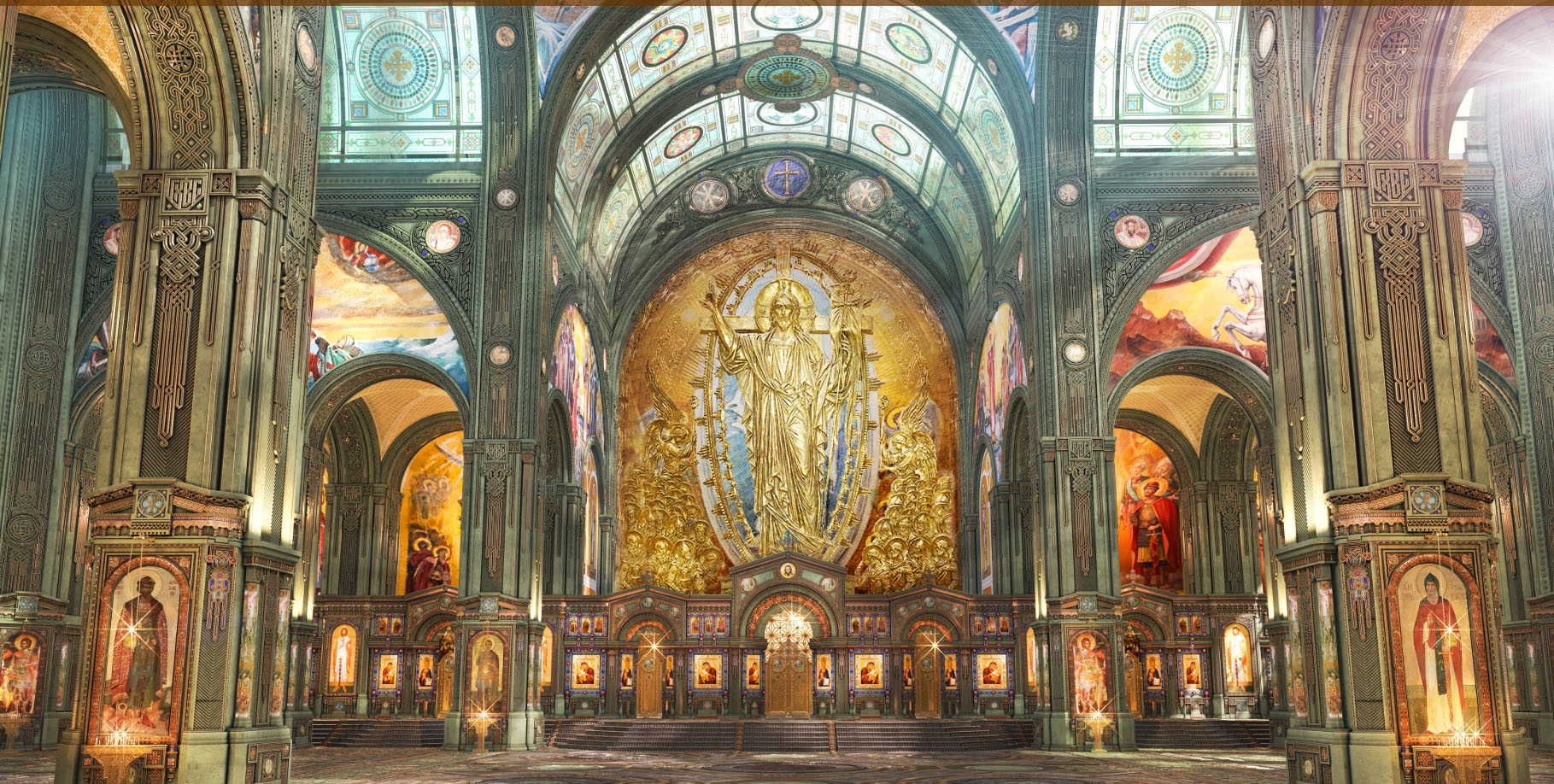 The interior of the cathedral
A total cost for the project has not been given.
President Putin himself is reported to have paid for an Orthodox icon. 
Defence Minister Sergei Shoigu, who first proposed the cathedral, reportedly ordered that "every square metre" be symbolic.
Russia's "Spiritual Army"
There will also be a multimedia centre dedicated to the "Russian Spiritual Army", designed to immerse visitors in famous episodes from Russia's military history.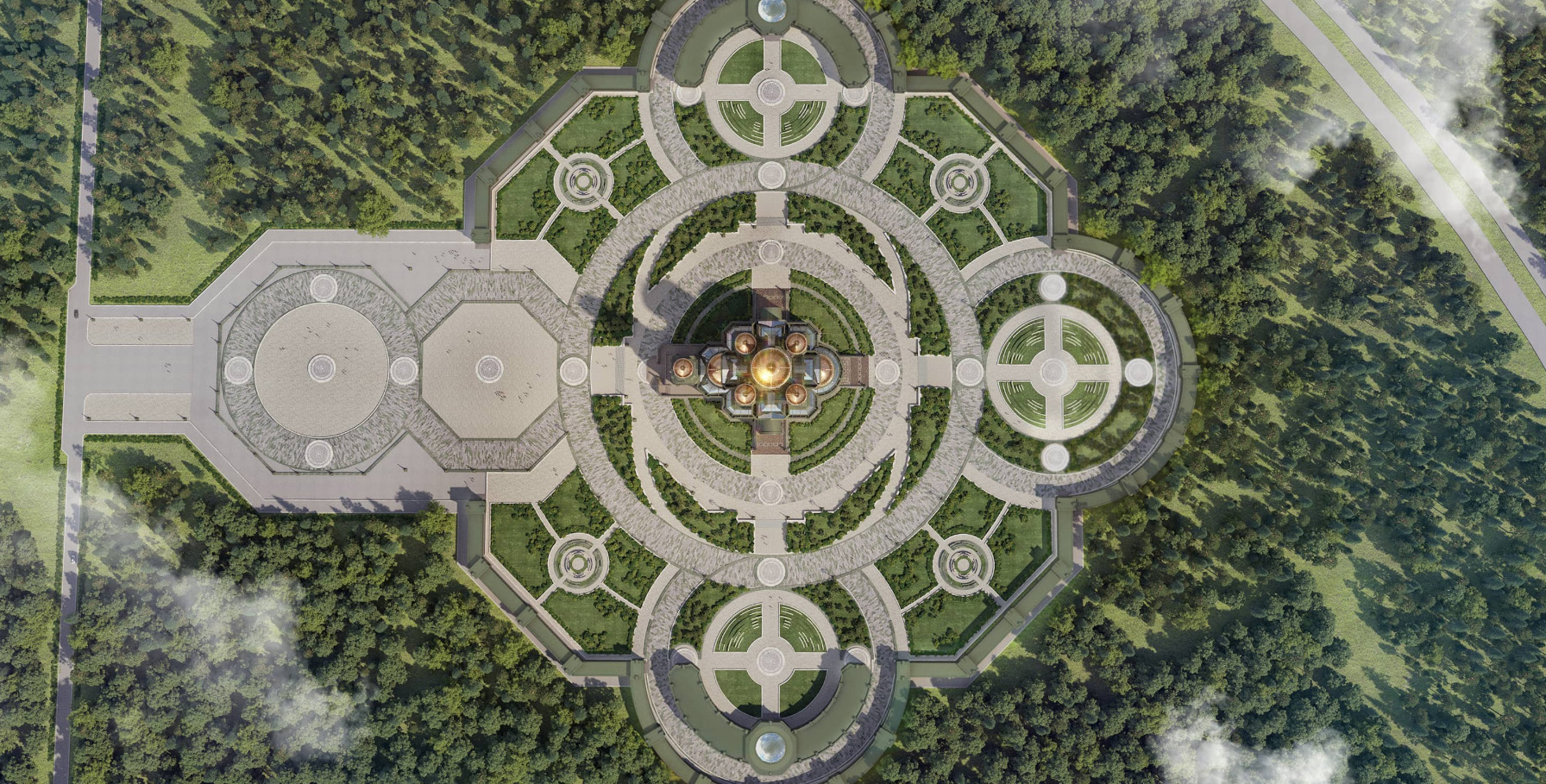 The building will stand in Patriot Park, opened in 2016, alongside a multimedia museum
Visitors will experience sitting in the cockpit of a fighter plane, and witness, by virtual reality, the "battle on the ice" of Lake Peipus, fought by Alexander Nevsky against the Teutonic Knights in 1242.
Alongside the cathedral will be a school for military priests and the institute of the Sisters of Charity nursing order.
Top image: The cathedral's domes are dedicated to the patron saints of each branch of the armed force. All photos courtesy of the Russian Defence Ministry
Further reading: